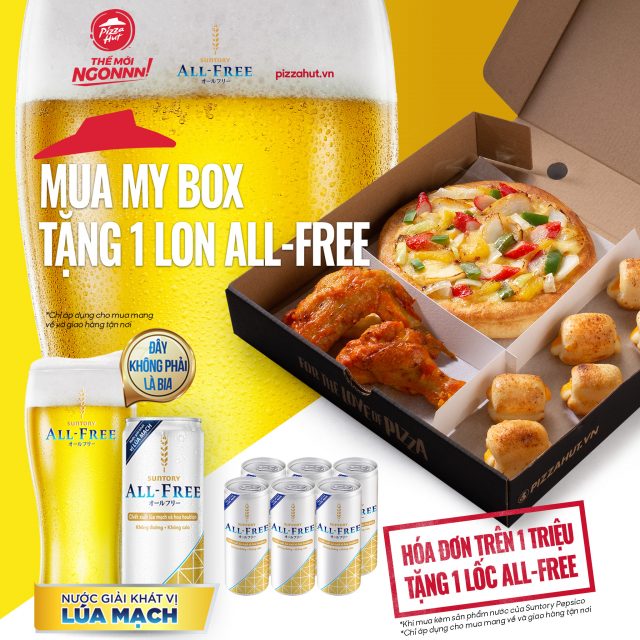 Suntory All-Free has collaborated with Pizza Hut Vietnam to pair Pizza Hut meals with Suntory All-Free for an alcohol-free experience, while watching EURO 2020. The move by Suntory is aimed at promoting food and drink pairing for its latest All-Free non-alcoholic, zero calorie malt beverage from Japan.
Suntory All-Free is also available for purchase at Select and Buy (S&B) vending machines.
Vietnam's tough drunk driving law has created the window of opportunity for beer-like alternatives.