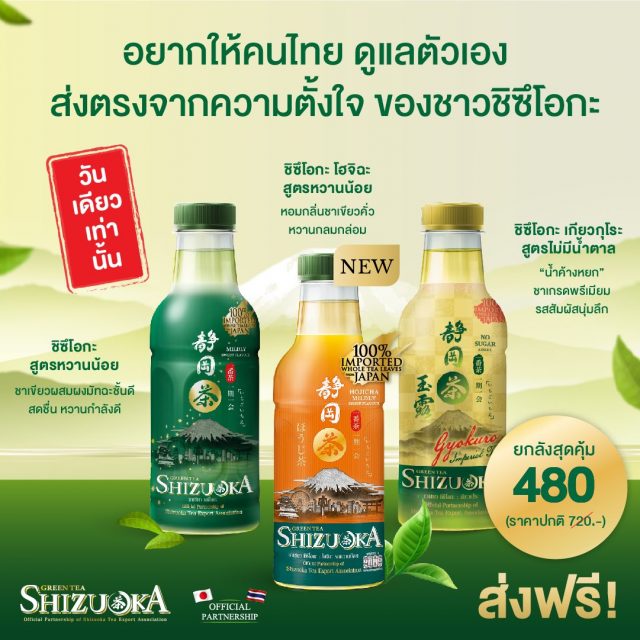 Thailand's Ichitan has expanded the Shizuoka RTD tea range with the addition of Houjicha Mildly Sweet flavoured RTD tea. The tea is made from 100% imported tea leaves from Japan. This is the mildly sweet version of the existing houjicha tea. It has been a while since Ichitan launched any new product under the Shizuoka premium RTD range likely due to the shift in attention towards more relevant products for the pandemic. The last new Shizuoka RTD tea was launched in 2020.
Examples of healthy beverages introduced by Ichitan in the past few months include PH Plus 8. 5 with Vitamin D, Ginkgo PH Plus 8.5 with Vitamin B Complex, Ichitan Vitamin Water C Plus E and Ichitan Vitt CC.
The new Ichitan Houjicha Mildly Sweet is lower in caffeine and has a mellow taste and aroma.