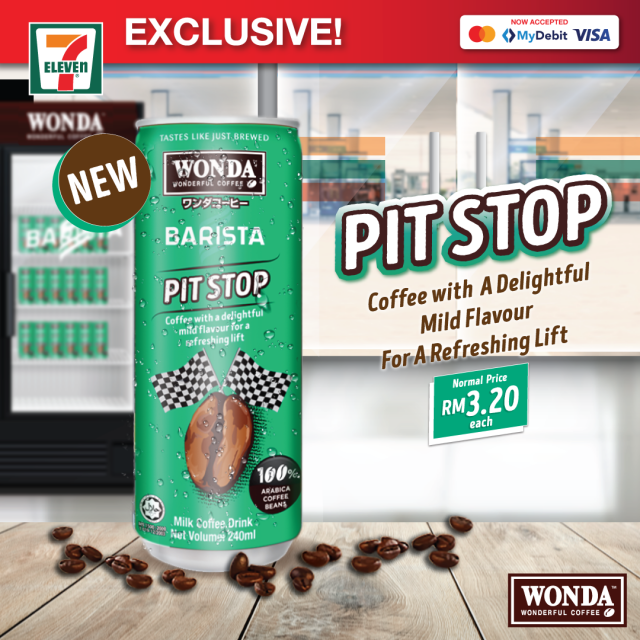 Asahi Group subsidiary Etika has launched Wonda Barista Pit Stop. The new RTD coffee is described as a "coffee with a delightful mild flavour for a refreshing lift". The milk cofffee (240ml) is available at 7-Eleven Malaysia.
Wonda Barista Pit Stop is part of the barista series including Daily Fix (a balanced and smooth taste for your daily coffee fix) and Long Drive (bold, robust coffee taste that keeps you awake during a long drive).
We are not entirely sure how the three products differ from each other apart from having different names.