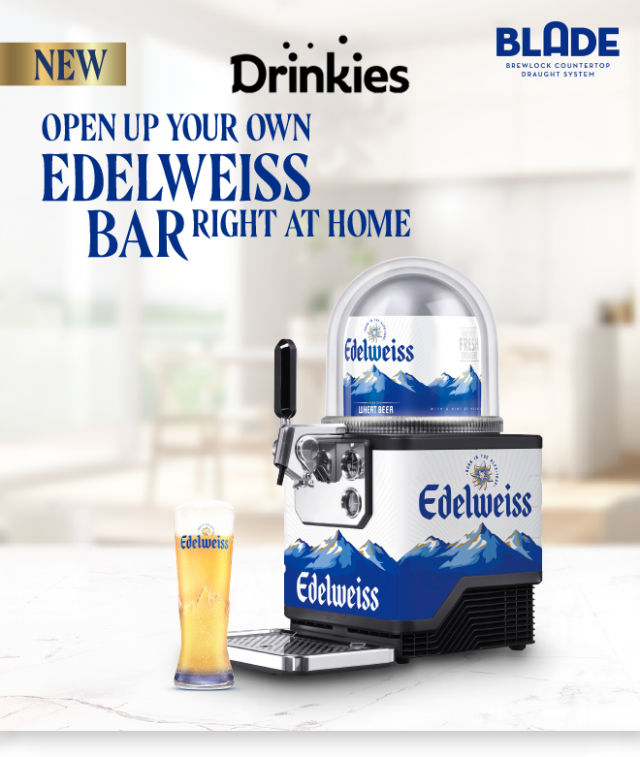 Consumers can now open their own Edelweiss Bar at home with Heineken's DIY draught beer systm BLADE. The BLADE beer appliance chills down the beer to 2 degrees for a refreshing taste at optimum drinking temperature. The machine holds 8L of brewery-fresh beer.
Draught beer services are available in Klang Valley, Penang, and Johor Bahru.
BLADE beer machine rental (7 days) included in price. Terms & conditions apply.
Purchase now on Drinkies.
Contest:
Simply buy any Edelweiss product in a single receipt at your nearest #7ElevenMY and submit your receipt and details to the number provided. It's just that easy to get a chance to win an 8-Litre Edelweiss keg served by a Blade Draught Machine!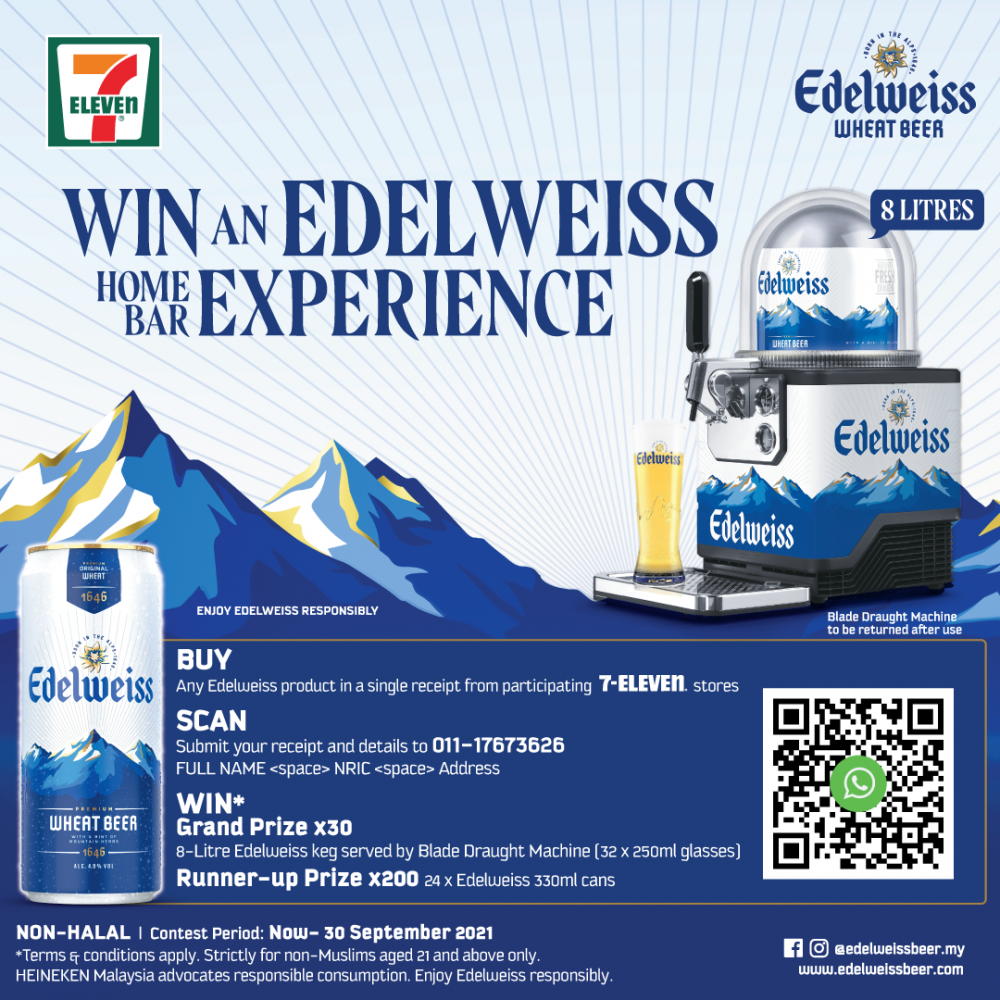 Contest period: Now – 30 September 2021.