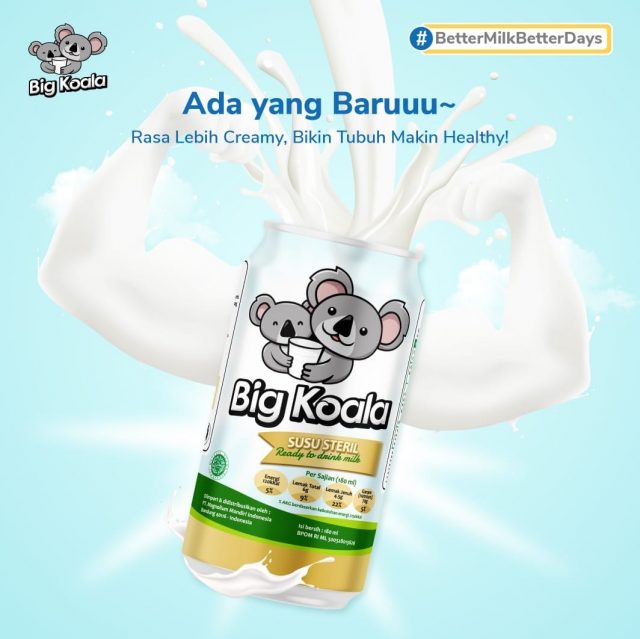 Big Koala is a new sterilised milk in a can that has been recently launched in Indonesia. The UHT milk is described as low in sugar, low in sodium and high in protein. It comes in a 180ml can packaging.
Big Koala competes in the same segment as Nestle Bear Brand, which was at the heart of the recent panic buying amidst the resurgence in COVID-19 cases in Indonesia. Consumers thought the Nestle Bear Brand sterilised cow's milk can build one's immunity against Covid-19 virus.
Click here to buy on Shopee.