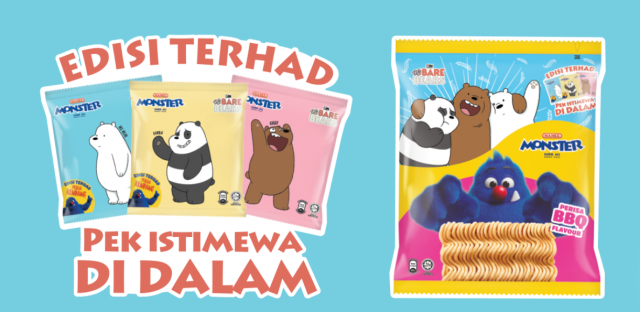 Mamee Monster has collaborated with We Bare Bears to launch a new We Bare Bears edition including a limited edition rendang flavoured Mamee. To get consumers excited, Mamee is giving away RM 5,000 worth of cash prizes and exclusive We Bare Bears merchandise.
We Bare Bears is an American animated television series created by Daniel Chong for Cartoon Network. The series is described as a 'kids' show tackling modern millennial anxieties.
Click here for more information about the contest.