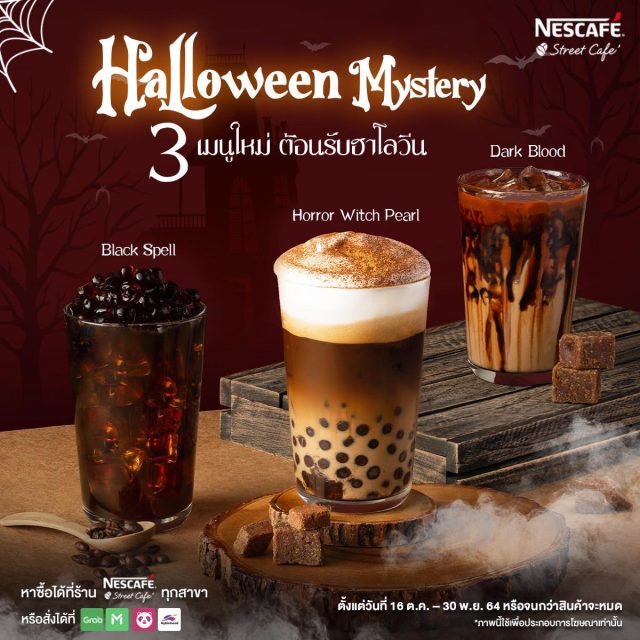 Nescafe Street Café is offering three interesting Halloween-inspired drinks in Thailand – Black Spell, Dark Blood and Horror Witch Pearl.
Black Spell is a classic Americano coffee combined with brown sugar and pearls, priced at THB 55. Horror Witch Pearls is a rich espresso shot topped with brown sugar, pearls and milk foam, priced at THB 60.
This menu is available until 30 November 2021.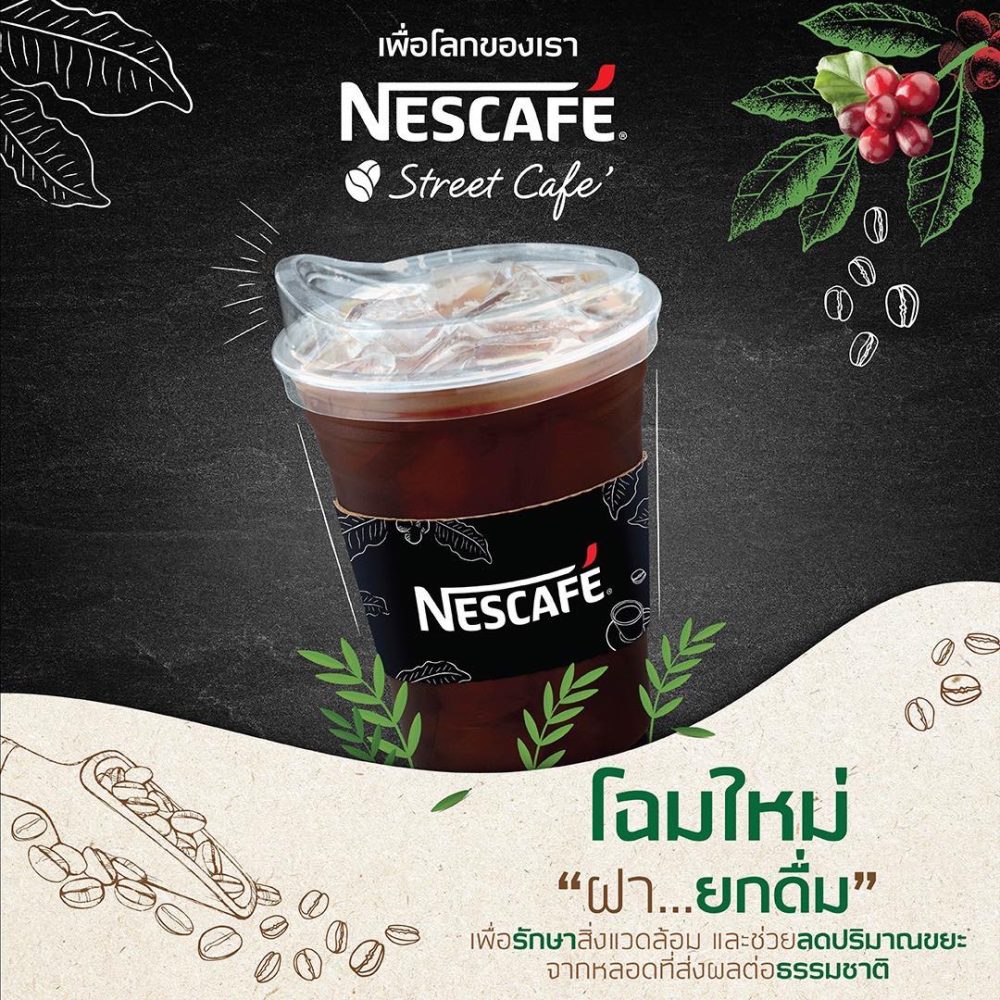 In another development, Nescafe Street Café has made available eco-friendly lid made from recyclable and compostable plastic. The anti-spill lid eliminates the need for a straw.