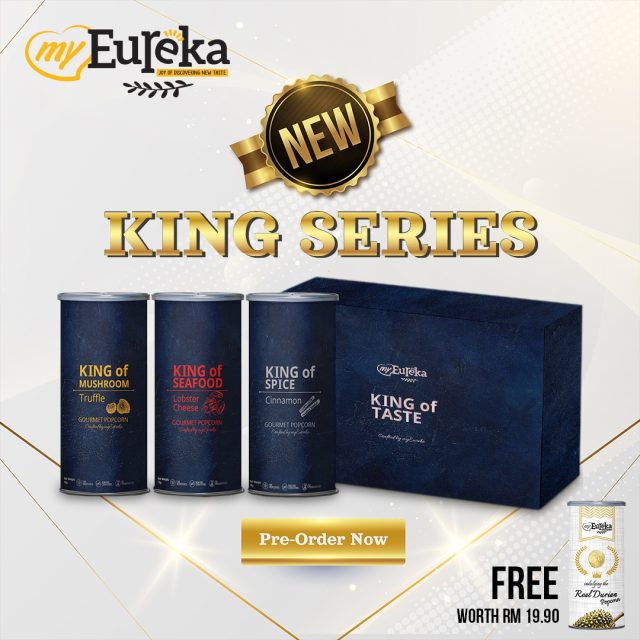 myEureka Snack is going upscale with King Series. The pre-order is now open until 18 November 2021. The snacks inside the exclusive box comprise the following items:
King of Mushroom – Truffle popcorn
King of Seafood – Lobster Cheese popcorn
King of Spice – Cinnamon popcorn
Early birds will also get free gift – real durian popcorn (worth RM 19.90).
Get his exclusive set for only RM 38 at https://eurekasnack.com/product/preorder-king-of-taste/