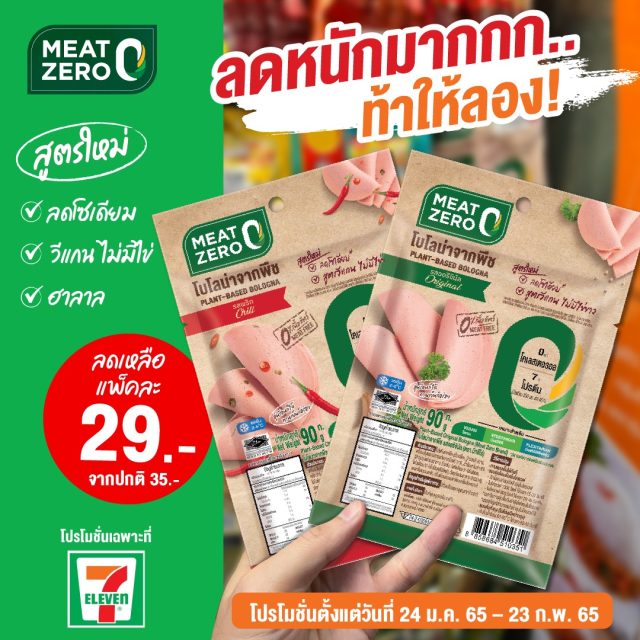 CP Foods has reformulated its Meat Zero Plant-Based Bologna, now free from egg whites. The new formula is now vegan-friendly and has less sodium. Moreover, it is now halal certified.
According to Root The Future, the plant-based burger has been delisted as will be sold as a 100% plant-based product soon. The 100% plant-based popcorn chicken will also make its debut soon.
The vegan-friendly formulation ensures Meat Zero is suitable not just for flexitarians and vegetarians but also vegans.