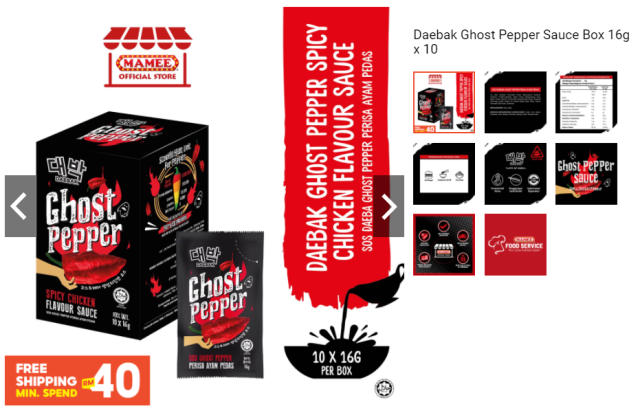 Mamee Food Service has made available Daebak Ghost Pepper Sauce as an independent product for sale. We have previously seen the popularity of Deaebak Ghost Pepper Instant Noodle, which has made its way across different markets globally. Piggybacking on the success of the instant noodle, Mamee has now spun off the ghost pepper sauce into a separate product to further monetise the sauce.
Also available in the range are Daebak Korean Sweet Chili and Daebak Korean Soy Garlic Sauce.
All the sauces are ideal for fried chicken coating, noodle sauce mixture, stir fry, as a dipping sauce and as a burger patty sauce.
This is a good example of how brands monetise its sauces.
Click here to purchase them on Mamee official store on Shopee.