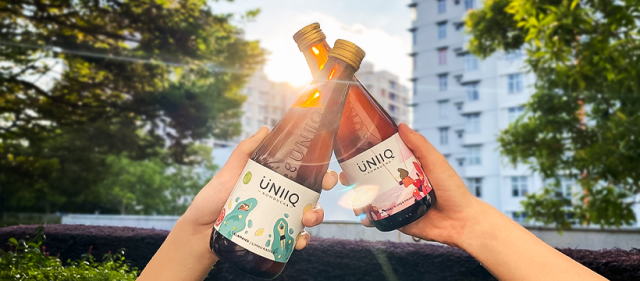 UNIIQ Kombucha is a new kombucha brand that has been launched in Malaysia in recent months. We first saw UNIIQ Kombucha at a trade show at Pavilion Bukit Jalil in early 2022. What is unique about this kombucha is the fact that it can be stored at ambient temperature without the need to be kept chilled.
UNIIQ Kombucha also contains fibersol-2, which is a digestion resistant maltodextrin. Fibersol-2 is a low viscosity soluble dietary fiber that clinical research has indicated helps support or maintain intestinal regularity.
The key ingredients in UNIIQ Kombucha are filtered water, live kombucha culture, organic cane sugar* fibersol-2 and black tea.
*the sugar used is consumed by the living kombucha culture during fermentation.
UNIIQ Kombucha (315ml) is priced at RM 13.90.