Fancy some super extra hot tuna that will make you cry? Ayam Brand has officially introduced the Chili Tuna in Malaysia with a spiciness level of 5!
Here is the press release – 10 October 2017:
Malaysians love their spicy chillies and Malaysians love their tuna. Ayam Brand has combined the two in its popular Chilli Tuna range for a healthy tuna delight that packs a spicy punch. Ayam Brand Chilli Tuna comes in three levels of spiciness: Light, Original and the latest addition, Fire-Hot.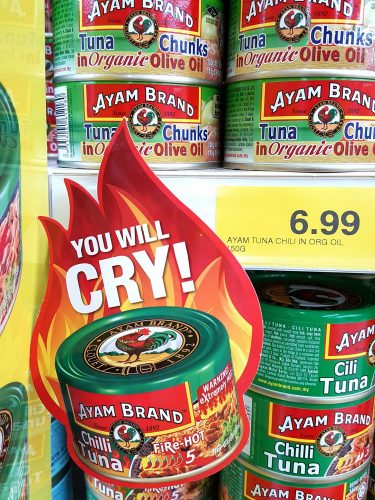 Be warned Fire Hot is seriously hot, with a warning on the can! Keep to the Original for a spicy, three-chilli rated kick. For a milder taste, try the Ayam Brand Chilli Tuna Light. With a two-chilli rating it has a hint of heat. Chilli Tuna Light can be an ideal option for weight watcher as it contains 33 percent less fat compared to the other Ayam Brand Chilli Tuna variants.
Halal Certified
The Ayam Brand Chilli Tuna range is certified Halal by JAKIM.
Serving suggestions
Ayam Brand Chilli Tuna can be enjoyed in many ways. The easiest way is to eat them straight out of the can on a warm bowl of rice or spread it on a slice of bread.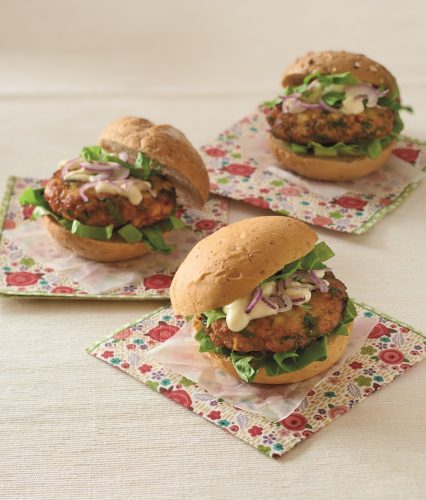 For a fun treat, try Tuna Bergerdil. It looks like cute mini burgers. It is also perfect to impress your family or friends at your house party. The easy Sweet Potato Tuna Cake will go together with your favorite flavor of tea or coffee for an afternoon high tea.
Give the Ayam Brand Chilli Tuna range a try, and explore spiciness on your own terms.
For more recipes using tuna, log on to http://www.ayambrand.com.my/recipe.html or tasty videos https://www.youtube.com/ayambrandmalaysia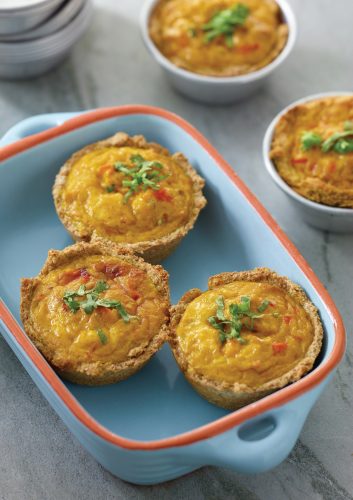 Pricing and Availability
Ayam Brand Chilli Tuna Light, Original and Fire-Hot is now available nationwide with the recommended retail price of RM5.90 (exclusive 6% GST) for a 160g can.
Ayam Brand Tuna chunks in organic olive oil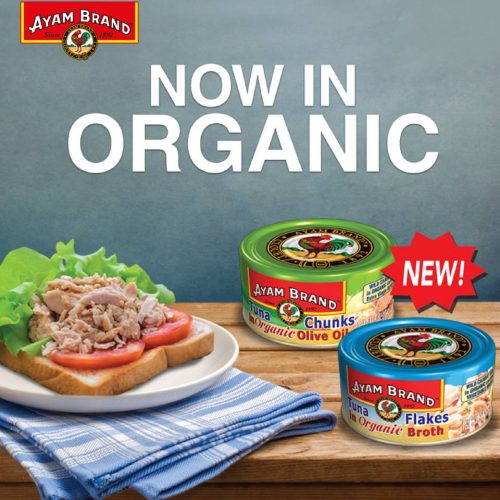 In addition to the new Ayam Brand Chili Tuna Fire-Hot, Ayam Brand, the household name in canned seafood, has unveiled tuna chunks in organic olive oil and tuna flakes in organic broth in September 2017.
The wild caught tuna comes in organic certified extra virgin olive oil.