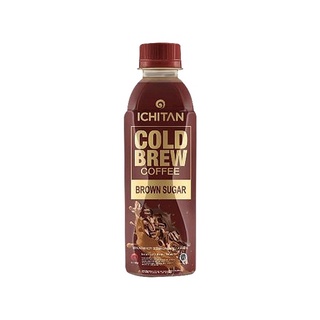 Ichitan has entered into the RTD cold brew coffee space in Indonesia. The new Ichitan Cold Brew Coffee is available in Brown Sugar and Classic Latte, selling in a 250ml PET bottle. At the moment, the RTD cold brew coffee space lacks the participation of the leading players in the country. Ichitan's entry will make cold brew coffee more accessible to consumers.
Ichitan has scored success in Indonesia with a 33% year-on-year growth in sales in 2021 to 5.1 million cases, driven by the popularity of its Thai Milk Tea and Brown Sugar Milk Tea, according to company information. General trade is driving growth with a 58% year-on-year rise in sales compared to a slower 16% year-on-year growth in sales through the modern trade channel. The sales split between traditional trade and modern trade in 2021 stood at 48% and 52%, respectively, compared with a ratio of 40:60 in 2020.
The top sales regions are Sulawesi, Sumatera and Kalimantan, which shows the strong distribution network Ichitan has in these areas. The company can leverage on the existing distribution network to sell other products that are in the pipeline including acidified milk with calcium and vitamins in a PET bottle.