Opening promotions, gift with purchase and free delivery for furniture with minimum spend of $599 from 31 March – 18 April 2022
Singapore, 22 March 2022 – Japan's largest furniture and home furnishing retail brand, Nitori Retail, will make its debut in Singapore on 31 March 2022. Spanning 31,630 square feet on level four of COURTS Nojima The Heeren, 260 Orchard Road, Nitori's second Southeast Asia showroom concept store aims to provide top-tier home furnishing products and services with quality assurance and guaranteed low prices for maximum customer satisfaction. Shoppers can now also explore Nitori's full range of products at https://www.nitori.com.sg/.
Homeowners and interior designers will be spoiled for choice with products to fit every colour scheme and interior themes such as Simple, Natural, Vintage, Feminine and Japanese Modern. Mirroring the ease of shopping in-store, the e-commerce platform was designed to take the stress out of home shopping and offers a solution to choice paralysis by empowering shoppers to browse according to product categories, colours and styles. Homeowners can also pick up tips and tricks from informative guides available on the website.
Soichi Oda, Executive Officer & Head-ASEAN at Nitori Holdings Co. Ltd said, "As the largest furnishings and interior brand in Singapore, Nitori has been committed to enriching the homes of people all over the world over the last 55 years. With over 20 active years working with manufacturers in Southeast Asia, we are very excited to finally be expanding our retail footprint into the region. Our central location at COURTS Nojima The Heeren in Singapore is strategic and in line with our aim of enabling Singaporeans from all walks of life to freely design their homes with comfort and fun in mind."
Wide Array of Products
By managing all aspects of the business from product planning, design, manufacturing, distribution and sales of over 90% of products retailing at the store, Nitori is uniquely positioned to offer a wide variety of great quality products that boasts form and function at affordable prices ranging from $3.90 for a pack of 40 Double Zipper Freezer Bags to $3,199.00 for the 3 Seat Recliner Sofa Anhelo.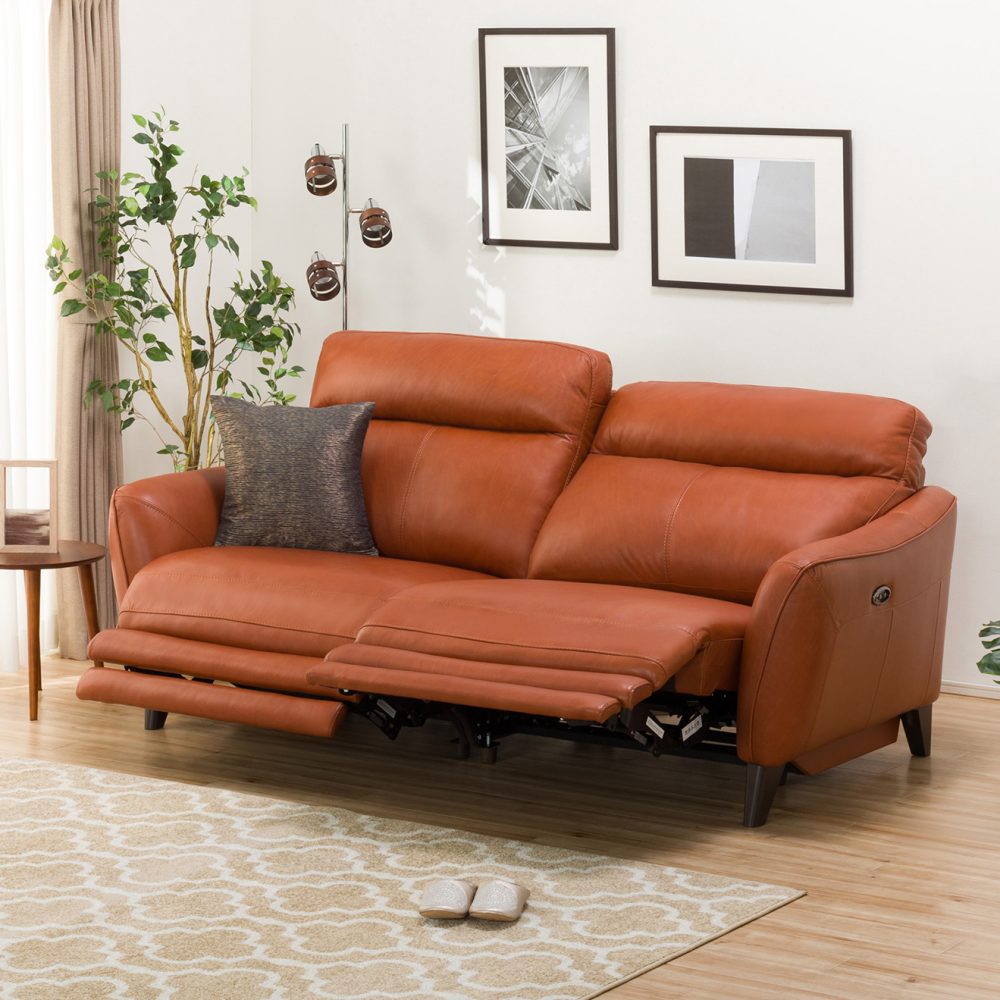 True to Nitori's customer-centric approach and dedication to bring joy to everyday living,  shoppers can expect to find exceptionally innovative designs that are stylish and functional for all areas of the home at affordable prices. Nitori helps homeowners explore and discover new design ideas with a wide range of large furnishings and interior accessories from four main categories, Furniture, Decor & Home Fashion, Series Collection and Featured Collection, and a combination of 27 sub categories.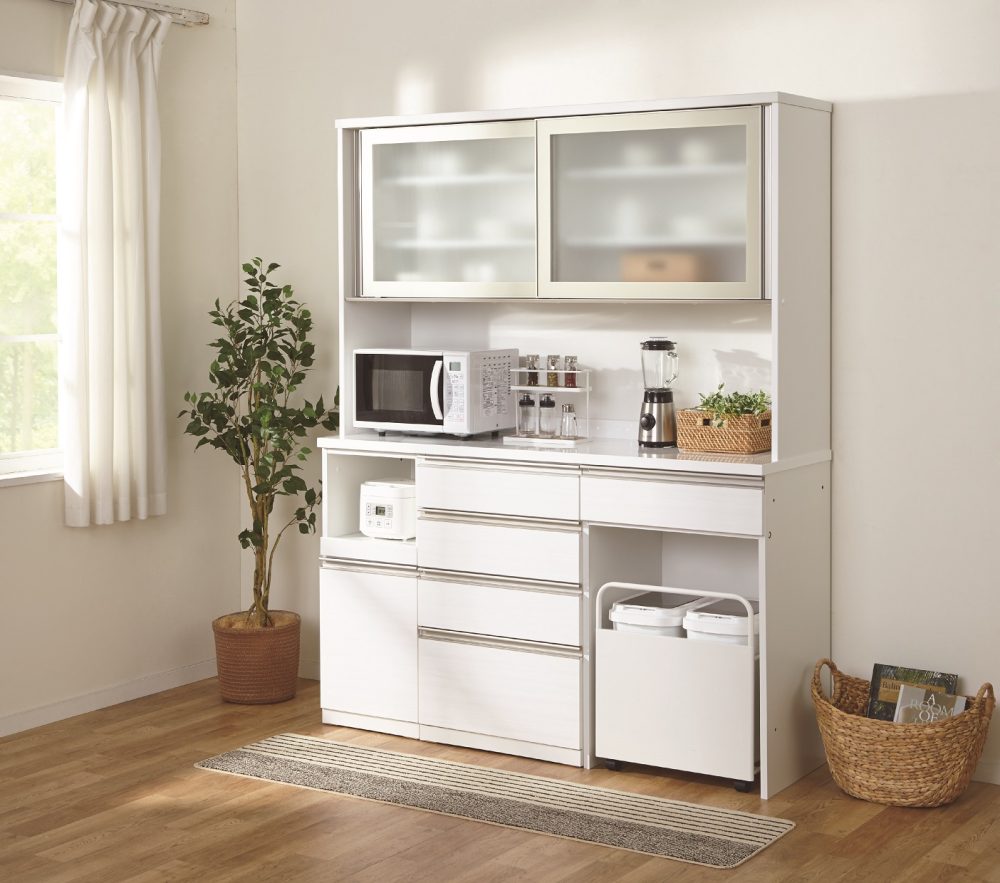 Some of Nitori's best selling items include the Coffee Table N-Hibari 120 MBR that retails at $599.00 The nifty coffee table available in a Middle Brown shade is the perfect companion for our work from home set up. The Kitchenboard Ligare set in white that retails for just $1,849.00 is a sturdy and compact kitchen cabinet designed specially for modestly sized Asian homes with dedicated cubbies to store kitchen staples like rice cookers and microwave ovens. The Aroma Diffuser George in Sand Graffiti scent that retails at $19.90. Inspired by the refreshing fragrance of an early winter beach, the 120ml diffuser is set to transport you to the cool calm wintery beach for up to five weeks.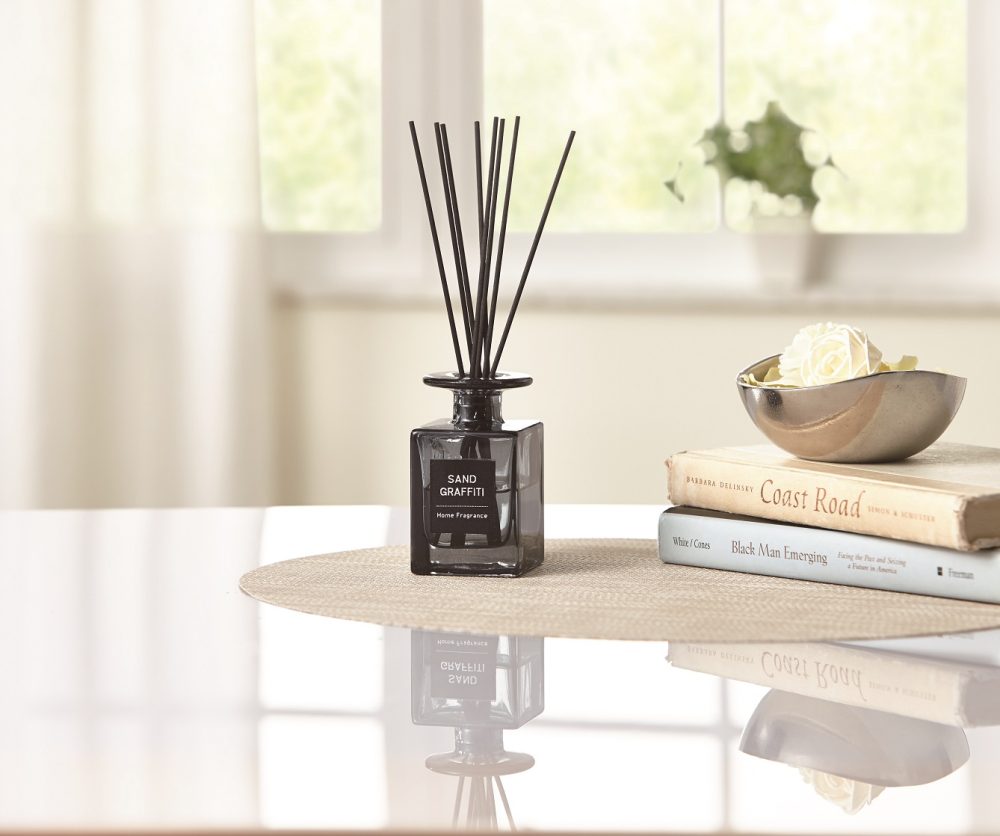 Nitori Originals – Bedding Products for Quality Sleep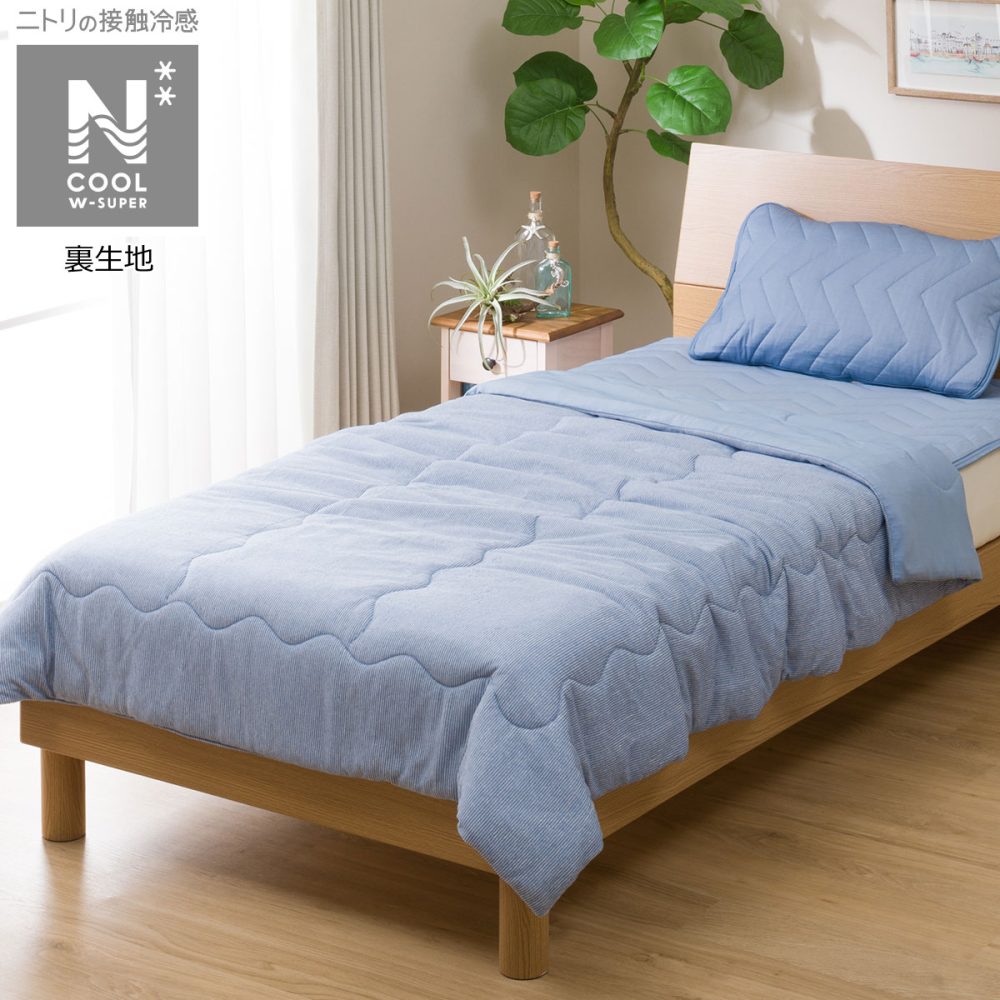 For one of the most sleep deprived nations of the world, Nitori Original N-Cool Technology bedding products are a must-have. Ranging from comforters, pillow pads, fitted sheets, pillowcases and even rugs, Nitori created the N-Cool line designed with Nitori's proprietary contact cooling sensation (N-cool) surface. The one-of-a-kind fabric is antibacterial with deodorising treatment, as well as water-absorbent and quick-drying. The machine washable fabric is created utilising Nitori technology, which involves kneading "cold ores" into the yarn through special processing, resulting in a silky smooth and cooling fabric. This unique technology enables the N-Cool line to absorb body heat and offer a cooling touch upon contact, resulting in a long-lasting cool sensation. With diverse shoppers' preferences in mind, Nitori has created three distinct degrees of cool contact fabric with varying levels of coolness, namely: N-Cool, N-Cool Super, and N-Cool W Super.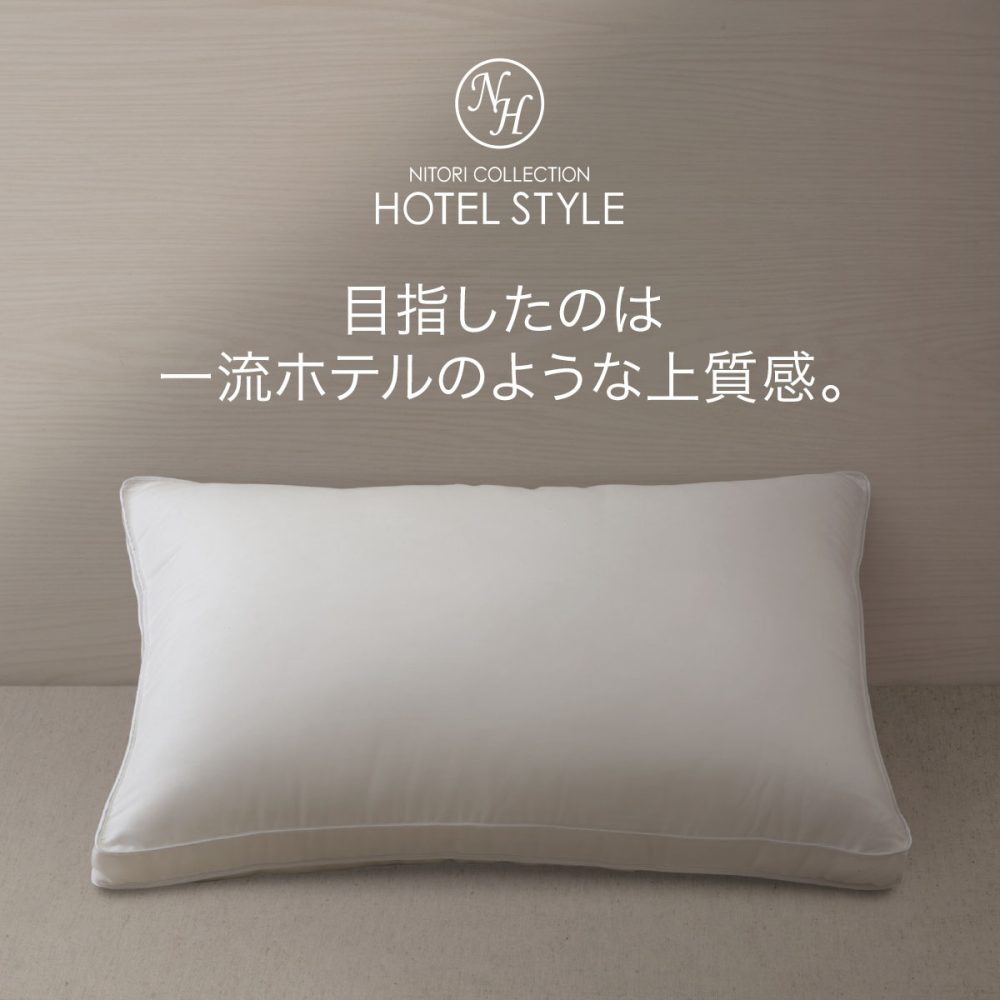 Turn everyday into a relaxing staycation with Nitori's Hotel Style Pillow N-Hotel 2 that retails at just $29.90. The machine washable pillow features specially processed ultra-fine microfiber that feels soft as a feather. Its high elasticity lets your head sink in slowly and envelops you for the ultimate sleeping comfort. It is also gusseted so that it retains its shape for a long time.
Sustainability as Priority
As an eco-conscious household brand, Nitori has been actively taking steps to incorporate green initiatives into its operations by reducing their carbon footprint. Sustainability actions include the use of eco-packaging materials such as pulp cushioning material packaging for finished products in place of styrofoam cushioning, and product development using eco-friendly and recycled materials. In line with this and in their bid to curb the use of single-use plastic bags, shoppers are encouraged to bring their own bags or purchase Nitori eco shopping bags at sizes S, M and L priced at $1.90, $2.90 and $3.90 respectively.  Plastic bags will also be available at $0.10 each for small purchases.
Future Expansion Plans
On track "to enrich homes around the world", Nitori Retail is set to open 10 stores in Singapore over the next five years and 3,000 stores and achieve sales of three trillion yen by 2032 across the world.
Nitori is primed to be one of the most versatile and economical furniture stores yet.
Opening Promotions 
In commemoration of Nitori's grand launch in Singapore, homeowners and interior designers can realise their dream home and furnishing needs with Nitori from 31 March 2022 and be rewarded with exciting promotions from 31 March to 18 April.
1. Purchase above $70.00 for a Free Original Shopping Bag
2. Delivery for Furniture: Purchase $599.00 above and enjoy free delivery (worth $40.00 for furniture delivery)
3. Purchase N-sleep Bed matless and get a Free N-Sleep Pillow pad
Nitori Retail: 
Address: COURTS Nojima The Heeren 260 Orchard Road Level 4 Singapore 238855
Operating Hours: 11am-10pm / 365days
Contact: 6916 3861
Website: www.nitori.com.sg
Instagram: https://www.instagram.com/nitorisingapore/