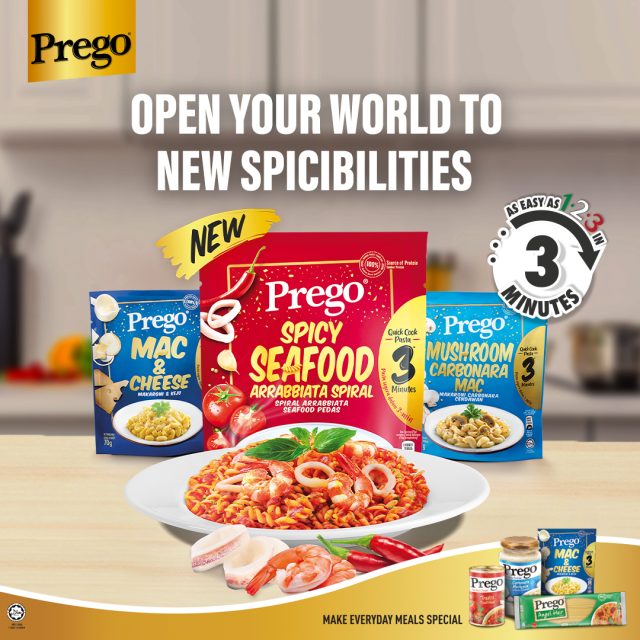 Campbell Malaysia has added a touch of spiciness into its instant pasta line with the launch of Prego Spicy Seafood Arrabbiata Spiral. This quick cook pasta only takes 3 easy steps to prepare. Simmer them for 3 minutes or microwave for 5 minutes.
According to Wikipedia, "Arrabbiata sauce, or sugo all'arrabbiata in Italian, is a spicy sauce for pasta made from garlic, tomatoes, and dried red chili peppers cooked in olive oil. The sauce originates from the Lazio region, and particularly from the city of Rome."
Campbell's Soup Malaysia first launched Prego Mushroom Carbonara Mac (71g) and Mac & Cheese (70g) in the local market in 2021.