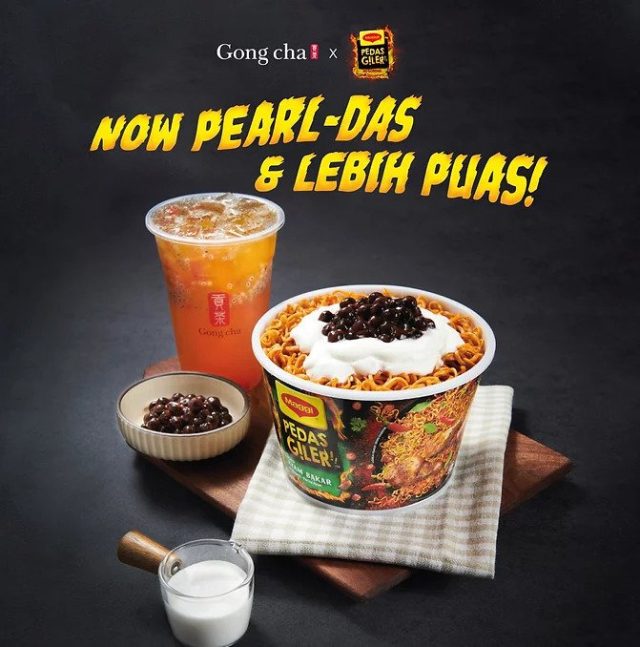 Gong Cha Malaysia is offering a unique combination of Maggi Pedas Giler (Ayam Bakar) with Gong Cha's Signature Milk foam. The instant noodle also comes with the spicy Daebak Pearls.
This Pearl-das combination is said to be the most "unique and spiciest collaboration of the year." The Pearl-dos combination is available in-stores and on delivery platforms.

We have seen Tealive launching milk tea instant noodle with Mamee as a standalone limited edition offering in the past. The latest Gong Cha x Maggi collaboration is easier to execute and is also a way to guage consumer response to the pairing of milk tea with spicy instant noodles. Perhaps Gong Cha would be tempted to include instant noodle as part of its in-store menu item in the future.