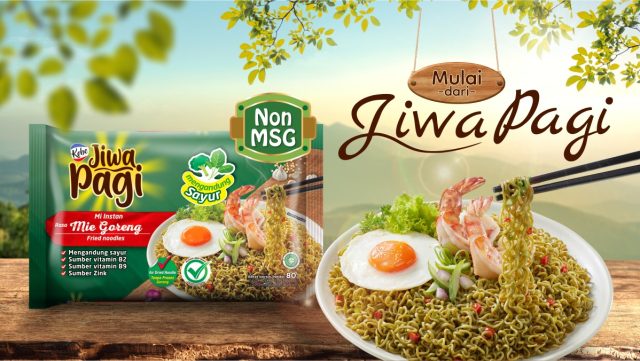 PT Kobe Boga Utama has launched a healthy instant noodle that is free from MSG. The new Kobe Jiwa Pagi is Kobe Boga Utama's take on the trending healthy instant noodle category, which has seen a flurry of launches in Indonesia in recent years.
The new Kobe Jiwa Pagi is a fried noodle with vegetables and is a source of vitamin B2, B2 and zinc. The air dried noodle is certified as a Healthier Choice by the Indonesian government.
Kobe Jiwa Pagi targets MSG-wary and health-conscious consumers but still want the familiar taste and format.