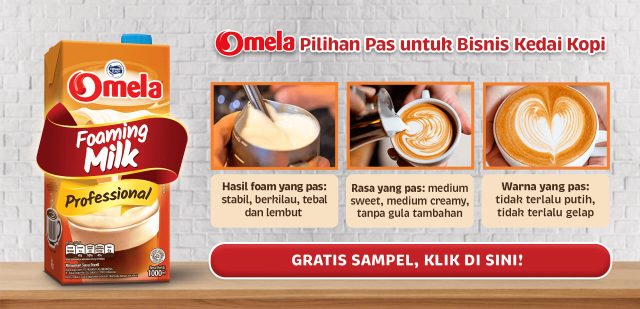 Frisian Flag Indonesia has introdued OMELA Foaming Milk Professional. The new professional foaming milk provides foodservice operators in Indonesia with foam that is shiny, soft, thick and stable for up to 30 minutes.
The foodservice industry in Indonesia is on the path of recovery as the COVID-19 pandemic moves into the endemic phase. The launch of OMELA Foaming Milk Professional is timely as it ensures the dairy company can capture opportunities to ride the recovery of the foodservice industry.
Frisian Flag Indonesia currently offers OMELA Condensed Milk Creamer (Krimer Kental Manis) for culinary purposes.