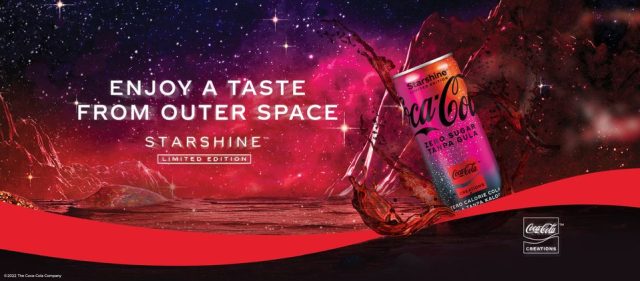 The Coca-Cola Co has finally brought its space-inspired Starlight Coca-Cola to Southeast Asia following debut in the US in early 2022. In Southeast Asia, the beverage giant markets the beverage under the "Starshine" label.
According to the press release, "Thirty plus years after Coca-Cola went to space, Coca-Cola Starshine brings the inspiration back to earth through a simple sip. It is created with the vision that – in a world of infinite possibilities – somewhere in our universe, another kind of Coca-Cola product, another way of connecting with each other, might exist."
"Coca-Cola Starshine combines the great Coca-Cola taste with a dash of the unexpected, including the reddish hue of the liquid. Its taste includes additional notes reminiscent of stargazing around a campfire that evokes the feeling of a journey to space."
Here's our review of Coca-Cola Starshine.
Let's start by looking at the colour of the drink:
After that we did a taste test and to our surprise, Coca-Cola Starshine was probably developed by someone who missed Malaysia very much. Coca-Cola Starshine tasted like a milder version of the popular Malaysian drink asam boi (Salted Dried Plum Drink).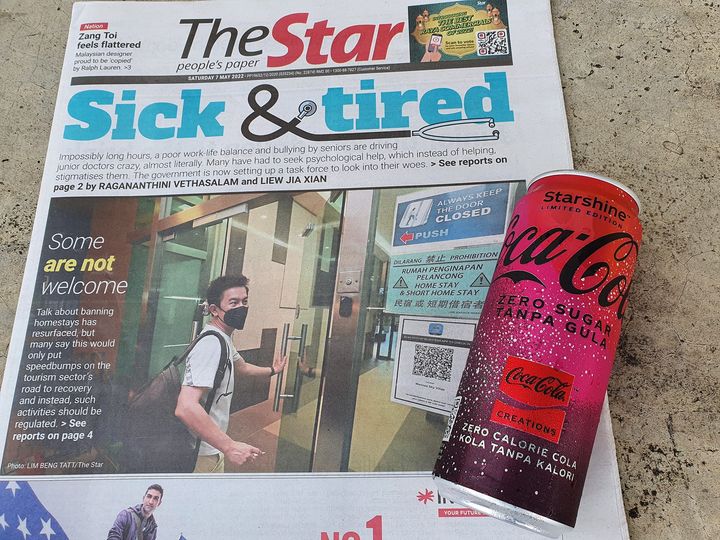 So when you are sick and tired, read the Star newspaper and have the latest Coca-Cola Starshine to feel your are amongst the stars (emmm… more like you are sitting in a kopitiam enjoying the delicious salted dried plum drink).