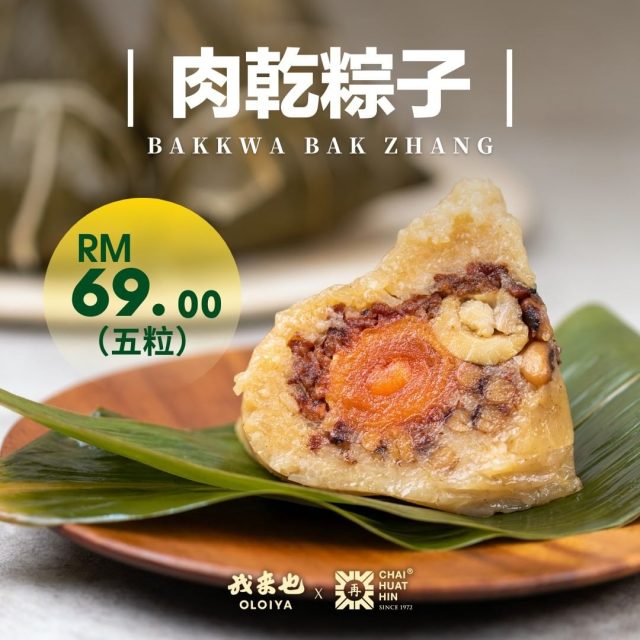 Oloiya, a famous dried meat product producer in Malaysia, has launched Bakkwa Bak Zhang in collaboration with Chai Huat Hin, an oriental and traditional grocery store. Bak Zhang or rice dumpling is traditionally eaten to celebrate the Mid-Autumn or Dragon Boat Festival, which falls in June.
Oloiya incorporates its signature bakkwa into the bak zhang to offer a new twist to the traditional dish.
Order now at https://oloiya.com.