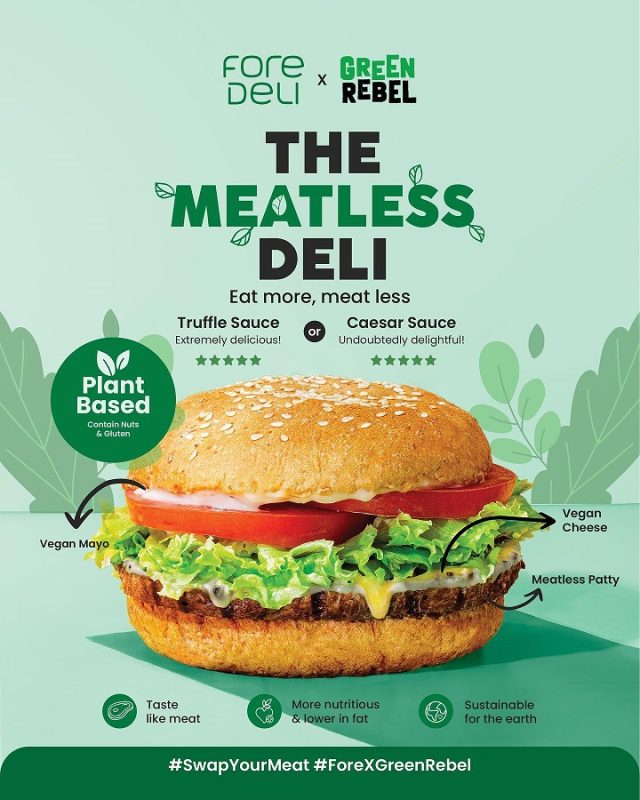 Fore Coffee in Indonesia has partnered with Green Rebels Foods to launch Plant-Based Fore Deli targeting flexitarians and plant-based dietary eaters.  Plant-Based Fore Deli comes in 2 variants, Meatless Truffe Bun and Meatless Caesar Bun. Consumers can also pair this plant-based buns with their favorite drinks at Fore Coffee. The plant-based offerings contain nuts and gluten.
Green Rebel Foods has made great strides in both the B2B and B2C channels in recent years. In B2B, its partners in Indonesia include Kyuri Burger, Verte Cafe, Plantelicious and Gather Inc. In Singapore, Green Rebel Foods has managed to convince L'Entrecôte Singapore to add the Green Rebel 'Beefless Beef' Steak to its menu. In the past, L'Entrecôte has served only one signature main course, which is their famed Trimmed Entrecôte Steak.
In B2C, Green Rebel Foods has launched its latest Green Rebel Green Curry Chick'n, which can be purchased on Tokopedia.