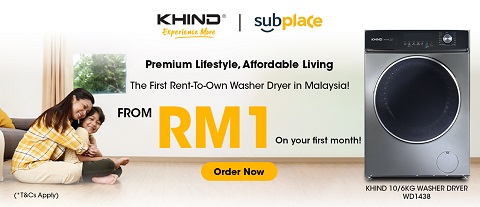 Kuala Lumpur, 24 June 2022 – Local home consumer electrical appliances maker, KHIND, has introduced a first of its kind rent-to-own scheme in a bid to provide Malaysians with easy accessibility to a selection of their products. The scheme represents an affordable solution to acquire quality home appliances that are reliable and trendy during a time where Malaysians are financially affected by the toll of the pandemic.
Currently available to households in the Klang Valley before rolling out to other areas and states, the rent-to-own scheme allows customers to gradually pay for their desired product through an instalment plan where upon completion, will retain full ownership. KHIND knew that easing the payment process through instalments would allow Malaysians to maintain their lifestyles by making a selection of their products more affordable. KHIND's ethos is to allow their customers to 'Experience More', and the rent-to-own scheme allows them to do so in a manner that is easy on the wallet.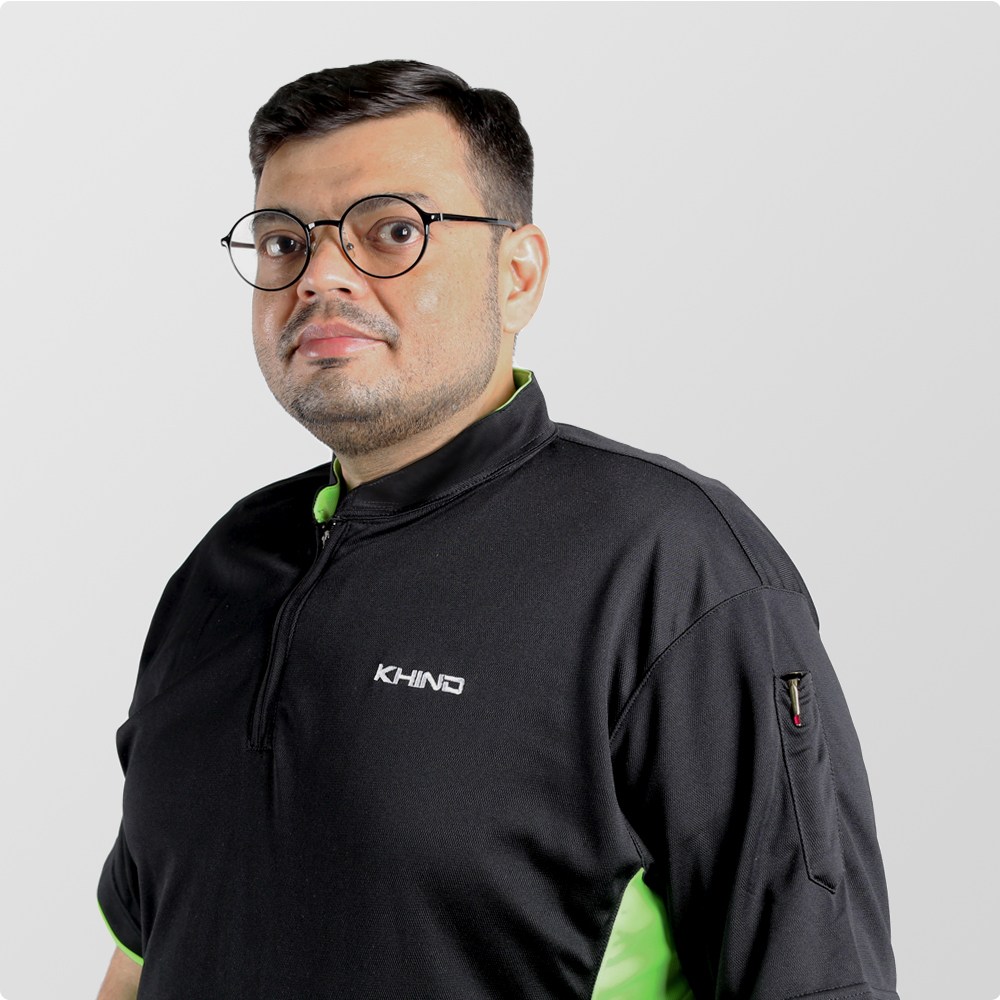 "This is certainly a big milestone for us at KHIND, to be able to affordably offer a range of our products for Malaysian households to own. This is part of our mission to make everything easier for users of KHIND products, who are ultimately at the centre of everything we do. We believe in giving our customers the best value for money, without compromising on quality, while keeping with current trends. In this regard, we are proud of our roots as a Malaysian success story, championing the needs of all Malaysians over generations," said Mr. Adil Jimmy Mistry, Group Chief Executive Officer of KHIND Holdings Berhad.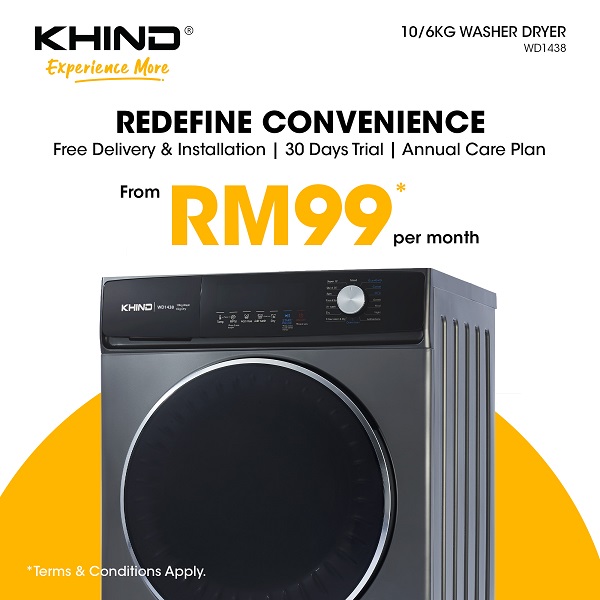 One of the most sought after products is the KHIND washer dryer, that affords users a hassle free laundry experience with the rent-to-own monthly payment plans over a period of 36 months (RM 99 per month), 24 months (RM 139 per month) and 12 months (RM 259 per month), which includes free delivery, installation and a 30-day trial period.  After the respective payment period selected, customers can keep the machine, with no additional payment.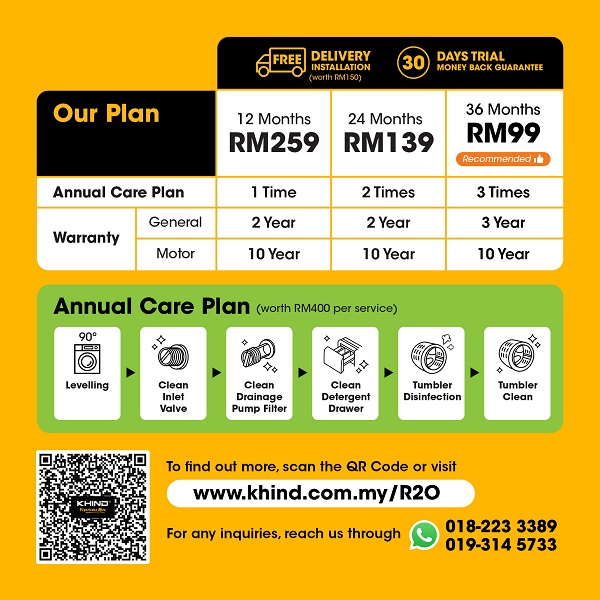 Best of all, customers who sign up for the 36-month plan before 30 June 2022, will only need to pay RM 1 for the first month, with the RM 99 monthly payment resuming on the second month onwards.
To ensure the machine operates at its optimum efficiency, KHIND is also offering a free annual care service plan (worth RM 400 per service) throughout the duration of the payment period, regardless of the plan selected. This service, which comes at no additional costs, includes levelling, cleaning and disinfection of the machine's tumbler, and the cleaning of various components including the inlet valve, drainage pump filter and the detergent drawer.
So, what are you waiting for? Equip your household with trendy and high-quality home appliances today with KHIND's rent-to-own scheme. Offers like these certainly don't come by very often, and this is definitely one worth looking into. For more information, visit www.khind.com.my/R2O or WhatsApp +6018 223 3389.
About KHIND
KHIND (pronounced as "Keen") had its humble beginnings in 1961. Founded by Mr. Cheng King Fa, the business started out as small electrical appliance repair shop in Sekinchan and paved the way for KHIND Holdings Berhad, a Malaysian-born electrical and electronic appliances company that distributes to over 58 countries currently. Guided by its mission, "We Make Everything Easier for You", KHIND is committed make it easier for consumers to Buy, Use, Clean, Store and Service its products. KHIND offers affordable, reliable and trendy electrical appliances that make daily life easier with the ultimate goal to empower consumers with more time to "Experience More" in life.  For more information, visit www.khind.com.my
Click here to purchase KHIND products on Shopee.