Mustika Ratu, famous for its natural cosmetics and jamu (natural medicine), has introduced Indonesia's first packaged sugar palm fruit drink. The Kolang Kaling Mustika Ratu contains Vitamins A, B, and C and was launched in conjunction with the Muslim fasting period to provide hydration to those who are breaking the fast. The one-month Ramadan started on 26 May 2017.
Feel full quickly and against arthritis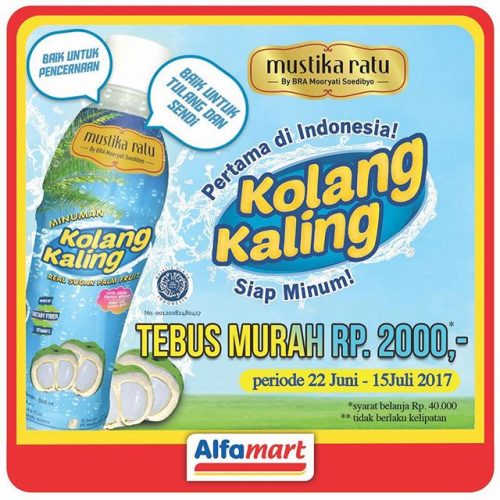 According to the official statement, the high gelatin content will make consumers feel full quickly. It also contains calcium, iron and phosphorus to increase the body's stamina. The Galactomannan in the palm fruit is beneficial to overcome joint problems and prevent arthritis.
Focus on jamu and traditional drinks
Mustika Ratu is no stranger to jamu drinks. It has previously launched ready-to-drink healthy drinks made from Beras Kencur (reduces expectorate cough and stifness), Gula Asam (helps to reduce weight and maintain healthy digestion) and Kunir Asam (helps to improve blood circulation, smoothen and reduce painful menstruation process).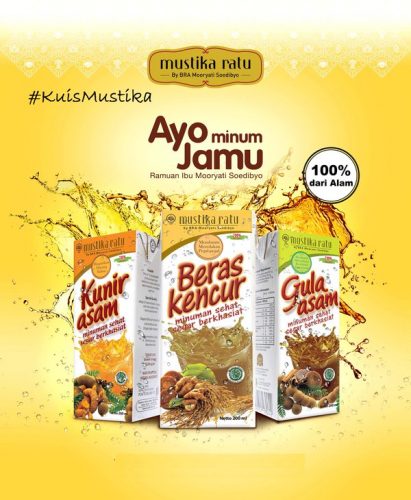 Kolang-kaling commonly used in dessert
Kolang-kaling (buah atap), also known in English as palm fruit is traditional eaten as dessert in Indonesia. It is commonly found in es teler, a fruit cocktail containing avocado, coconut meat, cincau, jackfruit, kolang kaling and other fruits served with coconut milk and sweetened condensed milk.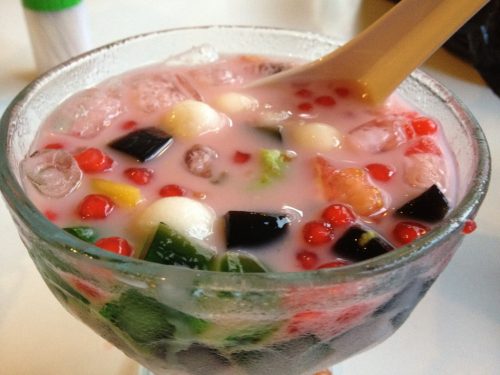 However, palm fruit is seldom used as a drink on its own, which makes the Kolang Kaling Mustika Ratu the first of its kind in the country.
What Mini Me thinks
Brands are finding inspiration from traditional ingredients and using them to reinvent into something new but still familiar to consumers.