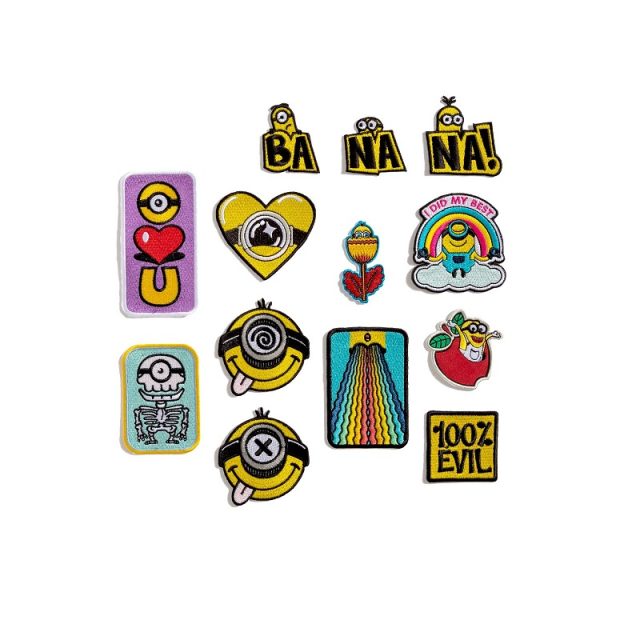 In celebration of the theatrical release of Illumination's Minions: The Rise of Gru (in theaters July 30), the Minions Bring Their Mischief To Levi's® Tailor Shops For Summer 2022
There's no denying that Illumination's Minions have become denim-clad cultural icons. Whether rolling a Tyrannosaurus rex into a volcano, or teaming up with their favorite super villain, Gru, the iconic mayhem-makers from the highest-grossing global animated film franchise of all time know how to make even being despicable joyful. And, thanks to that, they've worked their way into the hearts of millions of fans all over the world. To celebrate their incredible popularity, as well as the release of Illumination's new film, Minions: The Rise of Gru (only in theaters Jun 30), Levi's® —another beloved cultural icon—and the Minions have teamed up for a special collaboration.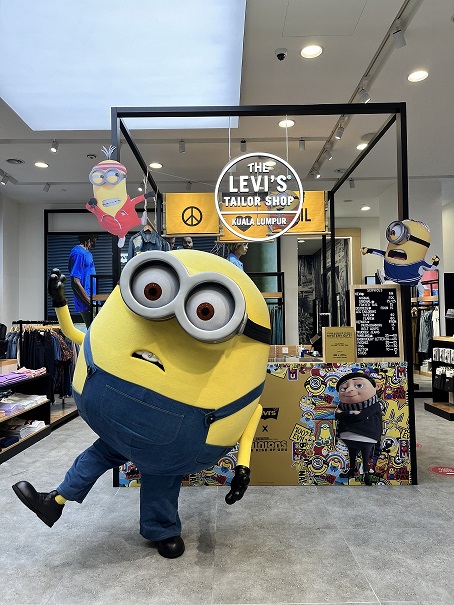 Set in the 1970s, Minions: The Rise of Gru tells the origin story of how the world's greatest supervillain first met his iconic Minions, forged cinema's most despicable crew and faced off against the most unstoppable criminal force ever assembled.
In that spirit, available at KLCC and Pavillion Bukit Jalil's Levi's® Tailor Shops, the collaboration features an array of original Minions artwork inspired by styles of the '70s and '80s that fans can use to customize jeans, Truckers, tees, and sweatshirts. Each graphic comes courtesy of the talented team at Illumination, the masterminds behind the Minions, who know how to have some irreverent fun. Just like Levi's®. It's a way to add a delightful twist to your favorite Levi's® pieces. Graphics include Minions engaging in a range of mischievous activities, as well as phrases like, "I Did My Best," "Ba Na Na" and "100% Evil."
Along with Levi's® Tailor Shop, patches with the exclusive designs are available for transforming your Levi's® jeans and Truckers into stylish works of Minion art. Every Levi's® Tailor Shop will also get its own Minions customization look for the collaboration too. And to cap it all off, there will be a custom video spot created by the Illumination team featuring the Minions unleashing their mischief in Levi's® denim throughout a Levi's® store.
"As any follower of the Minions movies will know, they're fun, irreverent, and truly iconic. Just like Levi's®, they're both instantly recognizable and beloved all over the world. So the idea behind the collaboration was to bring these two icons together for a bit of mischievous fun. What better way to customize your Levi's® jeans than with a bit of Minions-style creative chaos."— Karen Riley-Grant, Levi's® Chief Marketing Officer
"The Minions are relatable to audiences of all ages around the globe, and we've been delighted to see how fans have embraced them as means of self-expression. We hope the Minions continue to be a retort to the real world's challenges and are proud to join Levi's in this creative and joyful collaboration." – Chris Meledandri, Illumination founder and CEO.
The Levi's® x Minions: The Rise of Gru customization offering is now available at KLCC and Pavillion Bukit Jalil Levi's® Tailor Shop.
Click here to purchase Levi's on Shopee.