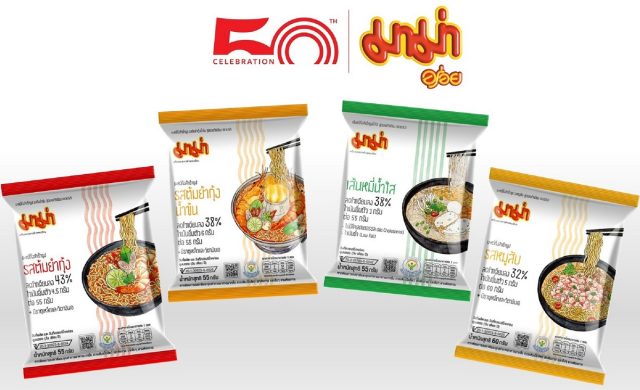 Thai President Foods Plc (Mama) has launched reduced sodium instant noodles in Thailand with a 32-43% reduction in sodium content compared to the original formula. The reduced sodium pack covers four popular flavours including minced pork and Tom Yum Kung.
The new instant noodles come with a size of 55-60 grams and are sold at THB 8 per pack.
Instant noodle players in the Southeast Asia region are set to focus on sodium reduction as an area for new production innovation as part of the overall bid to make instant noodles healthier. Companies can also position the reduced sodium instant noodle as a premium option to premiumise the category to drive value growth.
Thai President Foods is facing heavy pressure on margin due to rising cost of raw materials as wheat and palm oil. Gross profit margin during Q1, 2022 fell to 28.85%, down from 34.03% in Q1, 2021. The company revealed the Thai instant noodle market during the first half of 2022 grew 7% with an expected growth of 3.5% in the second half of 2022. The premium segment is expected to grow at a stronger rate.