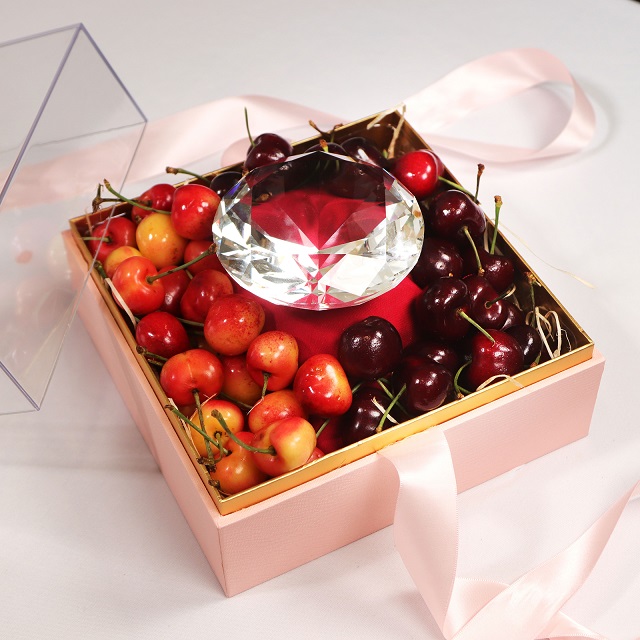 Lovingly Cherry-Picked Just for You
7 July 2022, Kuala Lumpur – The much-anticipated cherry season is back again in full swing to satiate your cravings. Small but mighty, this brightly coloured power fruit is truly unlike any other. The "Cherish the Moments" campaign was launched today by the Northwest Cherry Growers to mark the start of the harvest season which is expected to run all the way up to mid-August.
Staying true to its meaning, the "Cherish the Moments" campaign aims to encourage the public to cherish precious moments with loved ones while devouring this highly nutritional and flavourful fruit. From bringing comfort to soothing the soul, this fruit can be enjoyed with friends and family for any occasion including birthdays, get-togethers or even picnics.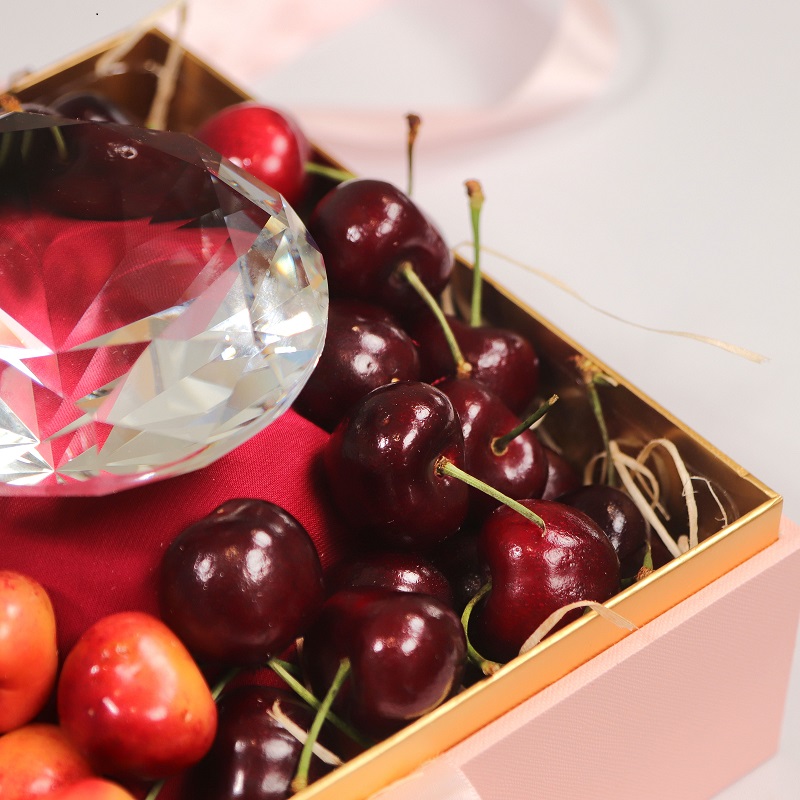 Ms Retna Malar, market representative for Northwest Cherries in Malaysia shared, "There is no denying that the Northwest Cherries are of high-quality and hold great value due to its limited availability. Given the weather complications of snow during spring this year, the early growing regions were impacted thus resulting in a lower volume of cherries than usual. However, the good news is that the quality of cherries has been one of the best in years. Not only are they being larger in size but are sweeter, juicier, more succulent and crunchier."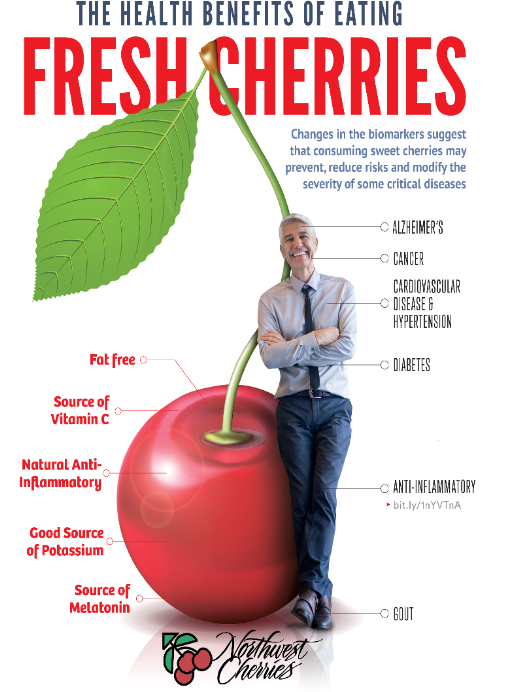 Aside from its great burst of flavour, cherries are also known as the "Diamond of Fruit" because of its nutritional value. Cherries have high content of potassium, Vitamin C and anti-inflammatory properties that helps in preventing or reducing the risk or severity of several chronic inflammatory diseases. They are also low in glycemic, fat free and are sodium free. But that's not all! These hard to resist fruit are also known to have antioxidants, namely the cancer-preventing anthocyanins that can be highly beneficial for one's health. Cherries are also the only source of melatonin in nature. Melatonin is a hormone that is naturally produced by mammals and is responsible to regulate our sleep.
The highly acclaimed term 'Diamond of Fruit' comes from the long-haul process involved in guaranteeing only nutritious and top-quality cherries arrive at the journey's end. Growing these cherries is a 12-month affair, whereby the work starts in winter before they grow into clusters of delicious snackable fruits in the summer.
The operation of harvesting cherries and getting them to their destination is a rigorous and meticulous process due to the sensitivity of the fruit. Temperature plays a crucial role in ensuring freshness at arrival and the entire supply chain ensure the core temperature of cherries are maintained at optimum level to preserve the eating quality. To prevent the field heat from affecting the fruits, cherries are harvested early in the morning and are given a cold bath immediately at approximately 0 degree Celsius completing the first part of the cold chain process. The final "(fruit)-step" involves the cherries being transported in reefer trucks to the packing facility where it goes through more cold baths, sorting, and packing. All thanks to the state-of-the-art machinery, top quality cherries reach their destinations around the world within 48 hours from coming off the tree!
Sweet cherries are grown all over the world; however, the best varieties of cherries are handpicked by growers to produce best quality yield and suit their climate conditions. Dark cherry varieties such as Chelan, Lapin, Skeena, Santina, and the world-famous Bing are available throughout season and interchange as the season progresses, while the white varieties such as Early Robins and Rainiers are available from June to July.
The attraction of cherries comes from their luscious and inviting outlook. However, there is certainly more than meets the eye when it comes to the attractive looking Northwest Cherries. Their versatility and ability to pair with various ingredients such as cinnamon, almond, dairy products such as cream, quark, yogurt, and mild cheeses, setting them apart from their fruity rivals. Although cherries are very seasonal, they can still be enjoyed outside of the cherry season. These cherries can be stored in your freezer by washing, pitting, and placing them in freezer bags or keeping it frozen for as long as 6 months. You can then enjoy frozen cherries in desserts or simply as a healthy indulgence.
For those of you that didn't already know, Northwest Cherries are Malaysia's favourite cherries with over 60% of the cherries consumed in Malaysia being from the Northwest Cherries growing region. Northwest Cherry Growers is represented by over 2500 growers from the Pacific Northwest states of Washington, Oregon, Idaho, Utah, and Montana. Together they produce on average year around 400,000 MT of cherries. It is important to note that the cherry-growing regions in the pacific northwest are unique and conducive to growing cherries. This is due to the semi-arid climate which provides adequate warm days and cold nights coupled with the availability of fresh glacial water and volcanic soil. The outcome of cherries in these areas are one of the top-quality cherries in the world.
Stressing on the importance of purchasing these Northwest Cherries quickly this time around, Retna added that, "Not everyone is able to get that second bite of the cherry so don't miss out on this opportunity to get a hold of them before it's too late."
The Northwest Cherries are available in participating supermarkets and retailers such as AEON, Jaya Grocer, Village Grocer, Ben's Independent Grocers, Cold Storage, Mercato, Lotuss, Giant, Aeon Big, TF Value-Mart and NSK. They are also sold at night markets in Malaysia and are frequently labelled as USA or Washington Cherries. Fret not if you are unable to visit any of these stores physically as they can also be purchased online on websites such as Lazada, Shopee, and Hantar Fresh.
About Northwest Cherries
To find out more, please visit Northwest Cherries website https://nwcherries.com and also social media pages, Facebook:  northwestcherriesMY or Instagram: northwestcherries.my