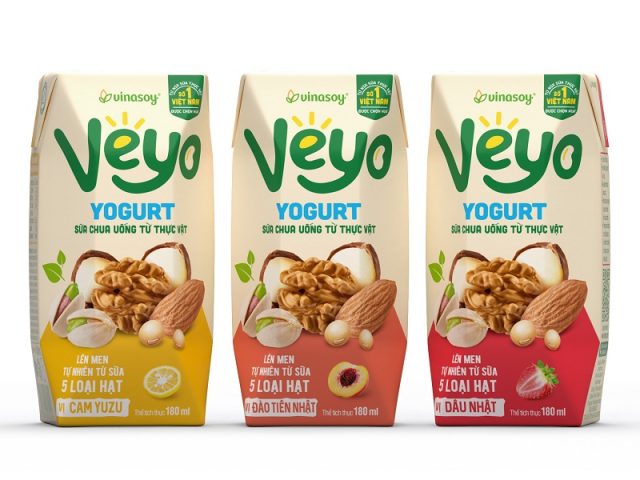 Vinasoy, one of the leading soy milk brands in Vietnam, has introduced VEYO Yogurt. The latest launch marks Vinasoy's entry into the plant-based yogurt drink category, which also makes VEYO the first plant-based yogurt drink in the country.
What makes VEYO Yogurt unique is that it is naturally fermented from 5 plant-based ingredients namely macadamia, walnut, almond, pistachio and soy, accounting for 40% of the content. The new plant-based drinkable yogurt is sold in a 180ml carton asceptic packaging and comes in 3 flavours – Yuzu, Strawberry and Peach. The protein content is 1.2g/100ml.
VEYO Yogurt contains no lactose, no cholesterol, no GMO ingredients and is low in saturated fat.