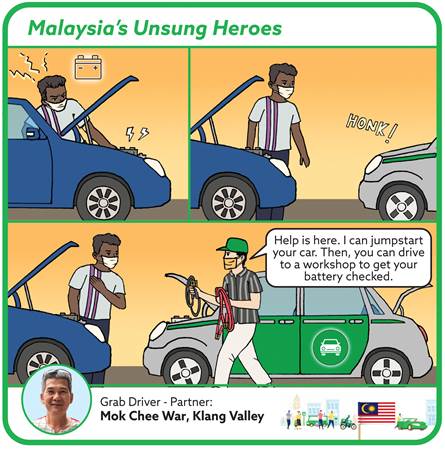 In conjunction with this year's Merdeka and Malaysia Day celebrations, Grab paid tribute to our driver and delivery-partner community for their acts of kindness and generosity – many of which often go unnoticed. To bring this to life, we collaborated with homegrown Malaysian artist, Jon Tham, to visualise heartwarming stories which we have received from users about our driver and delivery-partners in fun and quirky caricatures.
As part of the initiative and celebrations, Grab released compilations of these stories in installments, each themed with a different value that truly symbolizes what it means to be Malaysian, especially during these challenging times – Thoughtfulness, Compassion and Helpfulness.
The third and final installment of the comic visuals are based on the value of helpfulness and shows how our driver and delivery-partners have gone out of their way to assist their fellow Malaysians in various difficult situations: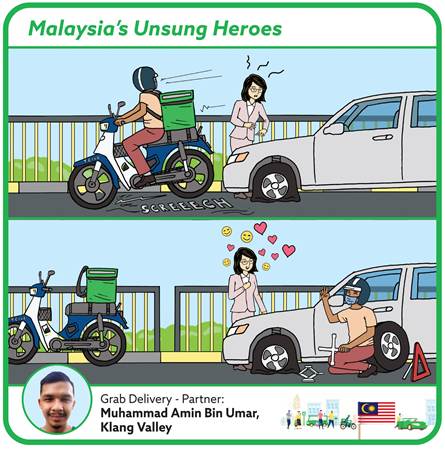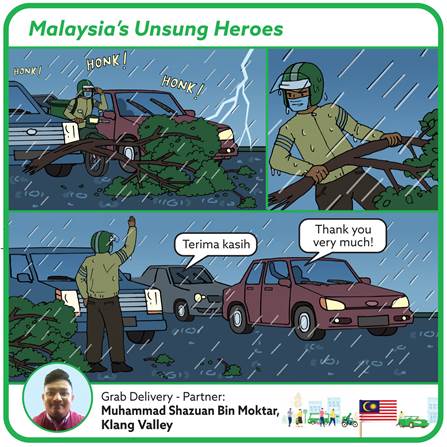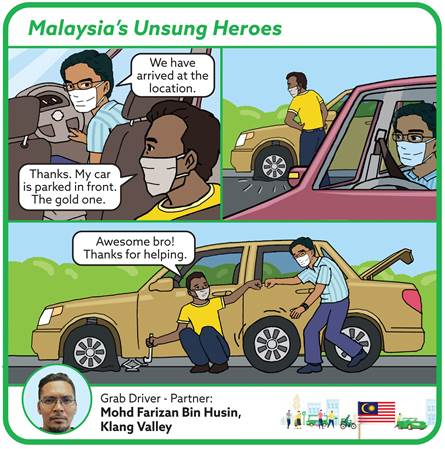 As we continue our fight against the pandemic, let's remember that it is by coming together that Malaysia will always be able to overcome all difficulties and challenges. If you have ever had an encounter with a driver or delivery-partner who has brightened up your day, we also encourage you to share with us your stories, so we can show our appreciation in-turn.
All three installments of the comic visuals as well as Grab's Malaysia Day video can be found here: https://www.grab.com/my/press/others/celebrating-all-things-local-with-grab-this-malaysia-day/