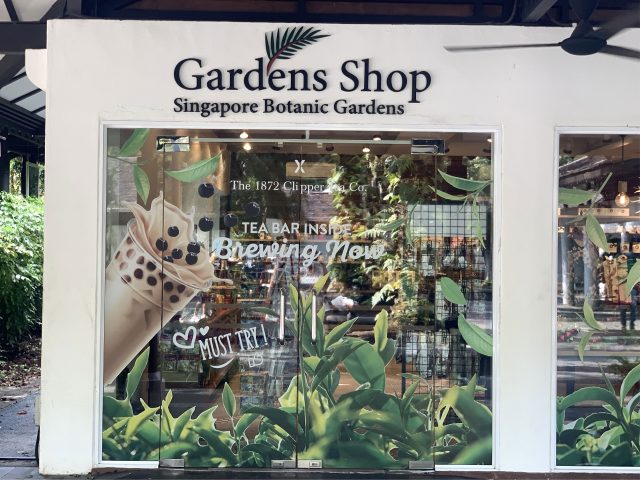 New retail outlet and tea bar, festive gift sets and travel themed menu
Singapore, 06 December 2021 – Teas the season to be jolly! Christmas is right around the corner and The 1872 Clipper Tea Co. is stoked to roll out exclusive festive gift sets and launch two new outlets offering a refreshing selection of festive teas to warm the tummy and gladden the heart!
Enjoy Gardens Day with a Cup of Delightful Brew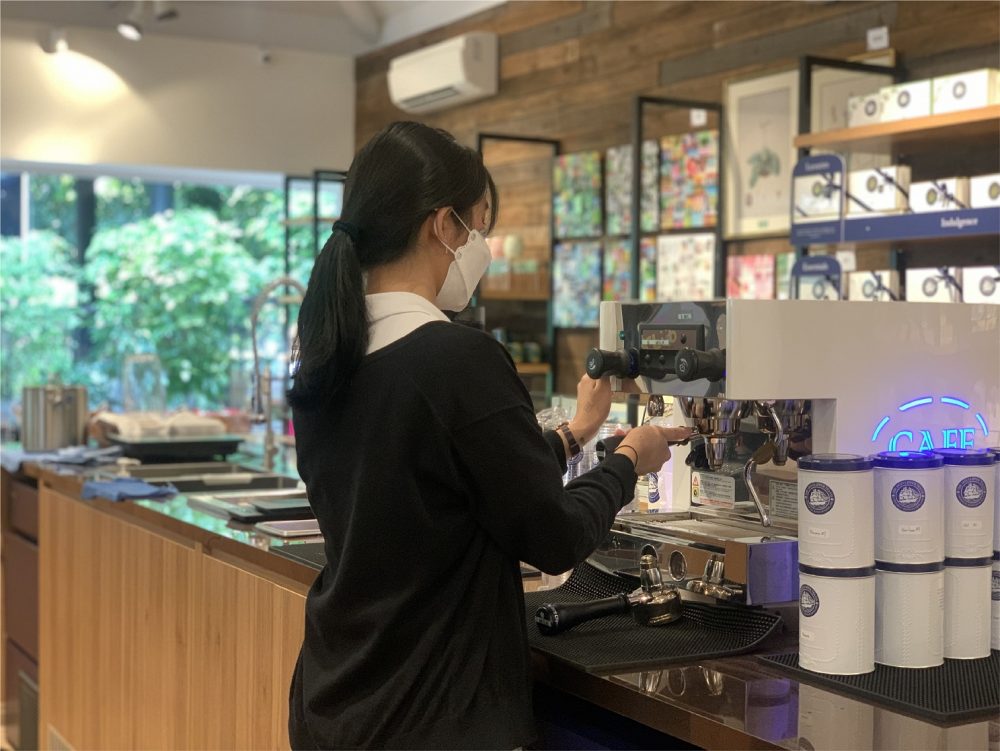 On your next trip to Singapore's first UNESCO Heritage Site – Singapore Botanic Gardens – be sure to pop by 1872 Clipper Tea Co's retail and tea bar. For the first time, The 1872 Clipper Tea introduces a Gardens Shop concept located at the Nassim Gate and Tanglin Gate. The tea bar will be serving up some thirst quenching concoctions to hydrate you after a long walk. The retail space offers a curation of floral tea blends so you can share the love for quality brews with loved ones.
Sparkling Festive Tea Sets 
Singapore's homegrown brand, The 1872 Clipper Tea Co. offers the freshest tea blends you could possibly find in the market. In honour of the jolly season, The 1872 Clipper Tea Co. is adding a touch of sparkle this Christmas with 'Tea the Season to Sparkle' collection. Whether you are a tea lover or someone who is finding the perfect gift for tea lovers, you shouldn't miss out on the 3-in-1 Mini Tin House ($38). Tea lovers can enjoy the all-new exquisite trio of festive blends – Winter Earl Grey, White Noel and Oolong Wonderland concocted specifically for the festivities.
Yuletide spirits are in full swing with The 1872 Clipper Tea Co.'s Winter Earl Grey – a glittery spin on the classic black tea. This black tea based brew has a hint of fresh citrus with an irresistible sweetness and spice aftertaste from the vanilla flavouring and bergamot oil. Not forgetting the dash of edible gold glitter, sparkly like the tinsel on your Christmas tree.
Excited to sing your hearts out to The First Noel? Brew a cupful of sparkly cheer – White Noel to get into the carolling mood. The wonderfully smooth blend is a magical union of rose petals, pineapple bits, hibiscus blossoms, pomegranate, cream flavouring and edible gold glitter – nothing but sweet, floral and whimsical!
Walk into a Winter Wonderland with Oolong Wonderland. Brewed with apple, beetroot, pomegranate petals as well as edible gold glitter, this jolly blend of Oolong tea will fill your house with a sweet playful aroma – truly an outstanding tea for Christmas!
12 Reasons to be Happy this Christmas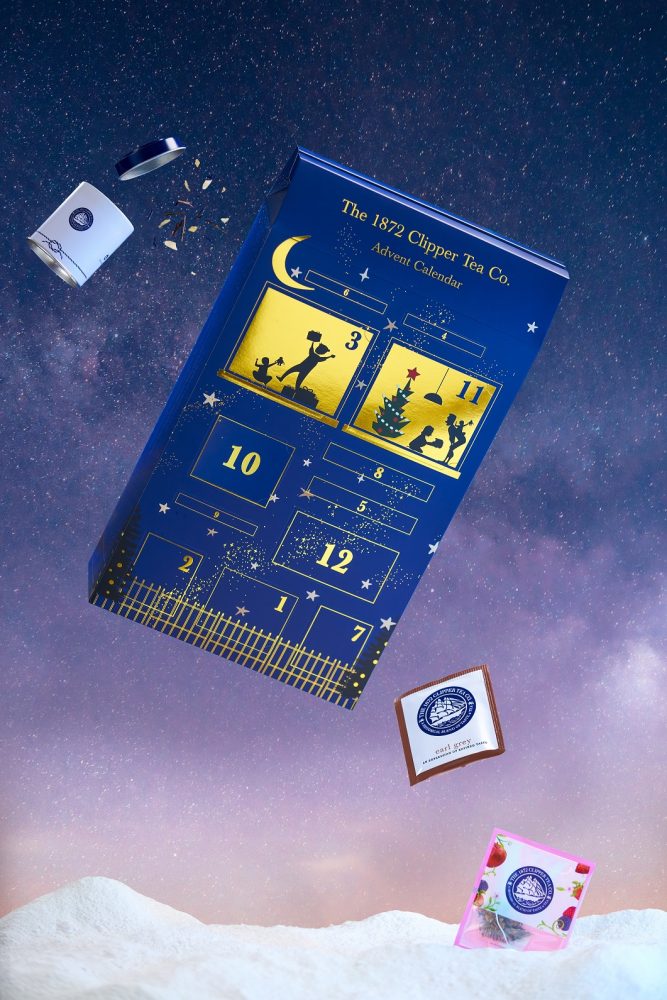 If you are craving a proper cuppa this festive season, look no further than The 1872 Clipper Tea Co.'s 12 Days of Christmas Advent Calendar! Retailing at $45, the advent calendar offers a range of tea blends such as Timeless Earl Grey, Garden Tea, Blissful Berries, Yunnan Jasmine, Peach Tea and Lemongrass that sets the mood everyday in the lead up to Christmas. Expect 2 mini tins, 1 pot bag, 4 different blends of pyramid tea as well as 5 different blends of envelope tea – with 2 sachets per blend. A different flavour to mark the daily countdown to ring in the holiday season!
Travel the World at Ease with The 1872 Clipper Tea Co. 
By popular demand, The 1872 Clipper Tea Co. is bringing its 'Traveller's Series' menu from its first takeaway concept store at Jewel Changi to all stores such as ION Orchard (slated to be included in the menu in Jan 2022) and the 2 newest outlets at Singapore Botanic Garden. Join us on a gastronomic journey with the speciality tea retailer's concoction of uniquely blended teas, featuring Chelsea, Kowloon, 101, Shibuya and Nuwara (listed from bold to delicate).
Tea lovers, rejoice! The 1872 Clipper Tea Co. is now on Deliveroo, Grab as well as Foodpanda for the flagship store at ION Orchard. The full menu (including the Traveller's Series) is available on these delivery platforms, so you can enjoy the quali-tea brew at the touch of a button!