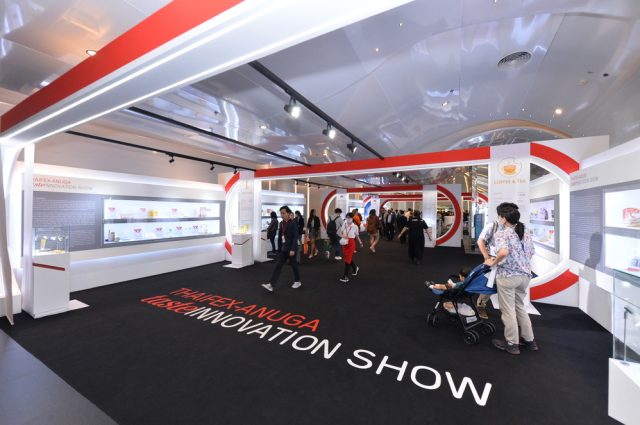 THAIFEX – ANUGA ASIA 2023, Asia's leading food and beverage trade show, is organized by the Department of International Trade Promotion in collaboration with the Thai Chamber of Commerce and Koelnmesse. This trade show not only showcases products from both Thai and international exhibitors, but also features THAIFEX – Anuga tasteInnovation Show special zone. This zone is very attractive and annually exhibits award-winning innovative food and beverage products.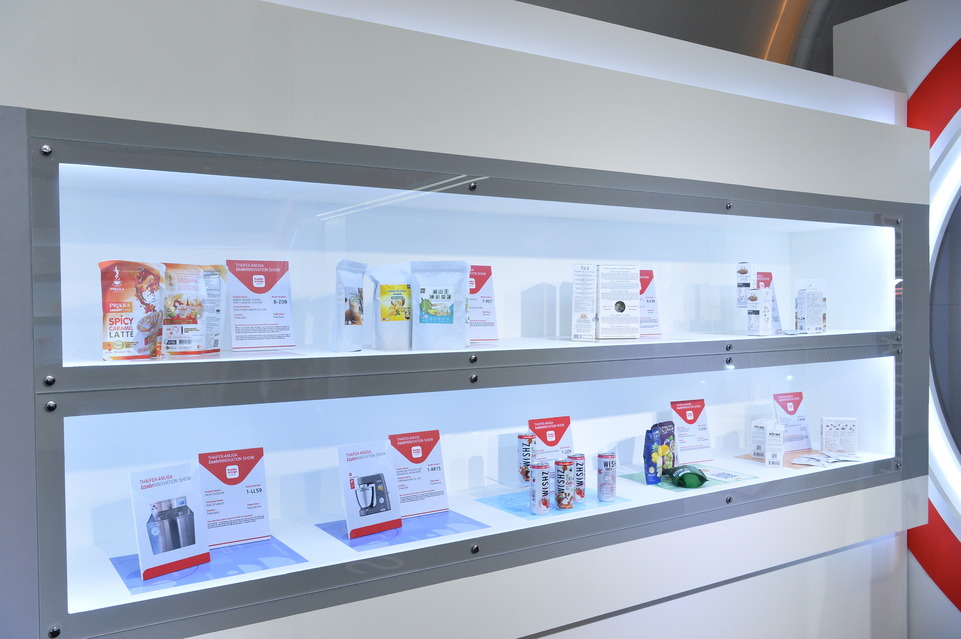 This year, THAIFEX – Anuga tasteInnovation Show zone receives an overwhelming response. There are 1,038 products from 10 countries for the contest, and 61 products are selected to be showcased including 11 award-winning products and 50 final-round products.
This year's selection focuses on innovation and the presentation of new products, including vegan products, superfoods, plant-based proteins, and nutrition-enhancing products. It also showcases new technologies that help preserve food freshness. The showcased products include:
– KAPP·POPP: A fresh and delicious pork rind just heat it in microwave for merely two minutes.
– Chickpea Rice: A new and nutritious alternative rice made from chickpeas, ideal for health-conscious individuals.
– CP FI-IT sausage: Sausages specially made for fitness enthusiasts or active individuals, providing protein equivalent to 5 egg whites.
– Gano Miccoground Coffee: A special coffee blend made from unpolished rice and carefully selected arabica coffee.
– MUU: A dairy product fermented using advanced technology, with a taste, texture, and properties similar to cow's milk but without using any cows.
– Tyson Plant-Based Crispy Nuggets: Crispy nuggets made from plant-based ingredients, with a taste similar to chicken.
– Khowthang Rice Bar: A new innovative rice snack filled with meat and vegetables, shaped like rice rolls, available in 18 flavors.
– WISHZ: The first CBD-infused carbonated beverage in Thailand.
– Farmille: 100% plant-based yogurt made from chickpeas and lentils, rich in protein.
– Xing Xing CEO: A bean sprout drink that boosts energy and helps alleviate hangover symptoms, reducing morning discomfort after a night of drinking.
– Alterpacks Eco: Food packaging for wet and oily food made from organic materials, which is microwave-safe, freezer-safe and eco-friendly.
– NOW DIGESTER: An environment-friendly technology that can break down food scraps and convert them into 100% liquid.
For more details on products from award-winners and finalists showcased at THAIFEX – Anuga tasteInnovation Show, please visit https://thaifex-anuga.com.