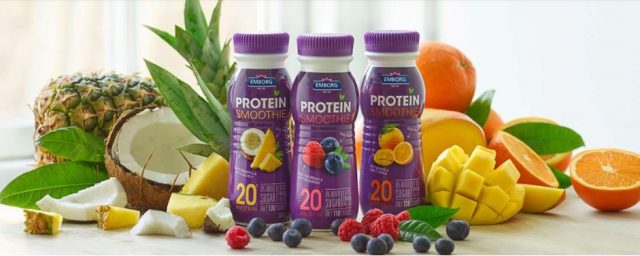 The Danish supplier of dairy, seafood, meat and frozen vegetables Uhrenholt A/S has unveiled protein smoothies in Malaysia and Singapore. The Emborg Protein Smoothie is high in protein, low in calories and contains real fruit. It has less than 1% fat, 0% added sugar and 20g whey protein (milk) per bottle to make you feel fuller for longer and stay energised.
Emborg Coconut And Pineapple Protein Smoothie – 130 calories
Emborg Orange And Mango Protein Smoothie – 138 calories
Emborg Raspberry And Blueberry Protein Smoothie – 110 calories
The chilled protein smoothies are to be stored chilled and has a shelf life of 12 months. They are made in Austria.
Benefits of whey protein
According to Uhrenholt, "protein is an essential nutrient required by the body for many functions, including building, repairing and maintaining body cells, tissues and organs."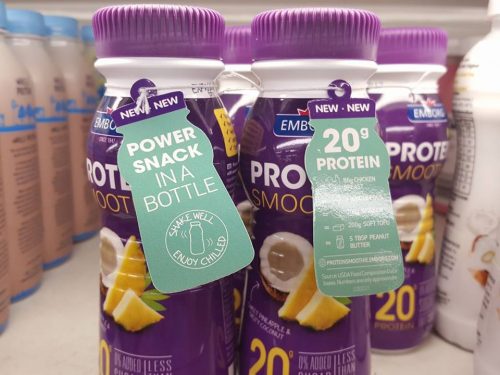 To make it easy for consumers to make sense of how much you need to consume to get the benefits of 20g of protein, here are the comparisons:
86g of chicken breast
3 whole eggs
700g of spinach
200g of soft tofu
5 tablespoons of peanut butter
In Malaysia, the Emborg Protein Smoothie (250ml) is selling at Cold Storage for RM 12.99 (USD 3.06). In Singapore, the price at Redmart.com is SGD 3.95 (USD 3.90).