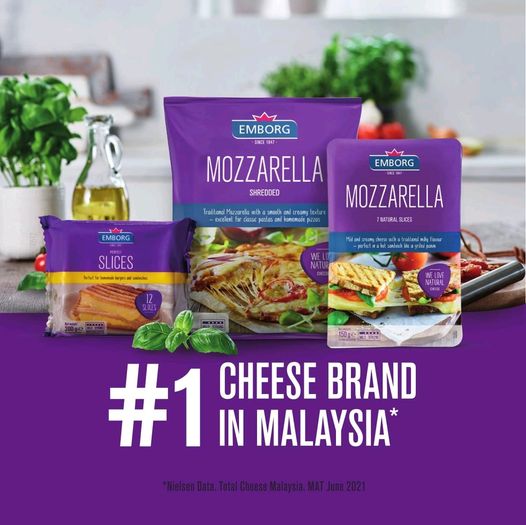 Emborg has surpassed other cheese brands in Malaysia to obtain the title of the number 1 cheese brand in the country, according to Nielsen retail audit data MAT June 2021. Achieving this feat demonstrates Emborg has done all the right strategies to reach to the top in the total cheese category.
Emborg is know for its eye-grabbing purple colour packaging, which is standardised across its product portfolio. It is also very active on social media with recipe suggestions and a strong marketing campaign for its children's cheese range.
Moreover, Emborg has no qualm to extend its reach in to plant-based with the launch of plant-based cheese in the country. The plant-based range will help the brand to position in the nascent segment.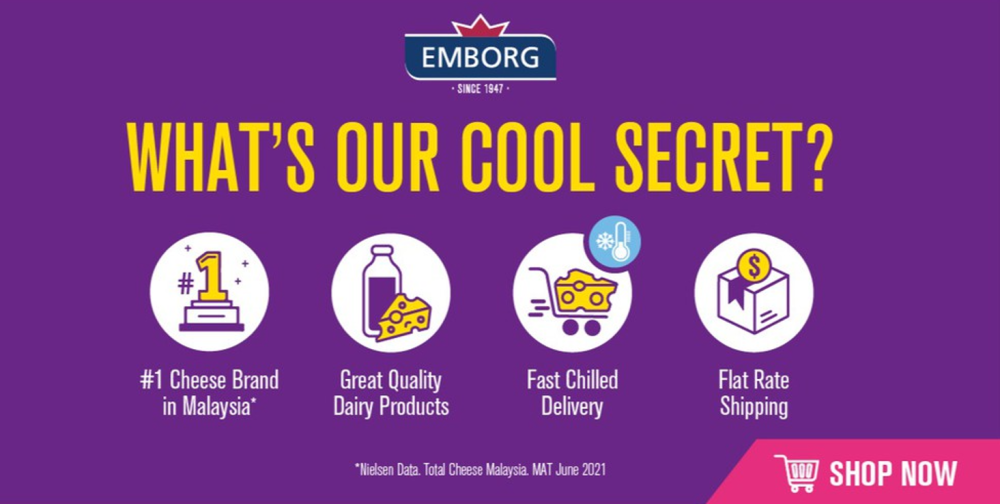 Click here to purchase Emborg's products on its official store on Shopee Malaysia.