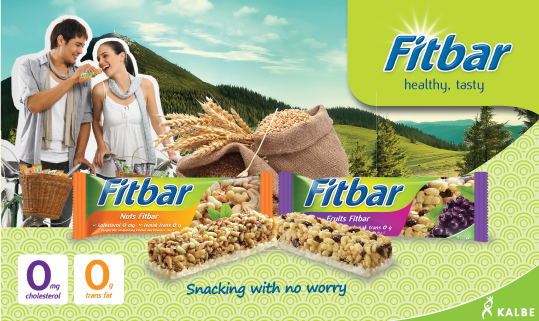 Indonesian brands are finding Malaysia a convenient market for overseas expansion due to the geographical proximity and affinity in diet and culture. We have seen leading Indonesian FMCG companies such as Wings and Indofood successfully established themselves as one of the key players in the fabric care and instant noodle categories in Malaysia.
Interestingly, Indonesian companies are also active in exporting products where the per capita consumption of those items is still very low in their home country. Examples include fresh milk, cheese, baby cereal and cereal bars. Prochiz slice cheese is now available in the Philippines, Kalbe's Milna baby cereal can be found in selected supermarkets in Malaysia and Greenfields fresh milk is sold alongside popular Marigold, Goodday and Dutch Lady in Malaysia.
Lately, Kalbe's highly popular cereal bar Fitbar is now available in Malaysia's Aeon Big hypermarket chain. The 125g Fitbar is positioned as a mid-range cereal bar with an average price of RM 84 per kilogram, significantly higher than Australia's Carman's (180g at RM 10.75 per pack).
In Indonesia, the opposite holds true where Fitbar (125g), the category market leader, sells at a 59% discount to Carman's (180g). Cereal bar choices are limited in Indonesia, which allows the Australian cereal bar to price at a premium.
Malaysian consumers are new to Fitbar. This allows Kalbe to position Fitbar at the mid-to-high end market. Whether Malaysian consumers will choose Fitbar, this is another story.