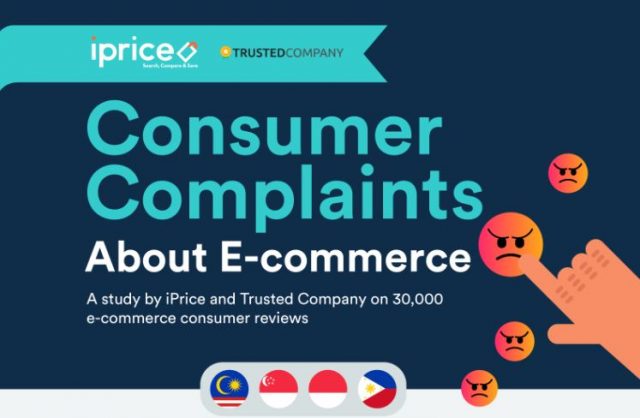 23 March 2017
As a price comparison website in the arena of e-commerce in SEA, we thought it would be interesting to study and compare how consumers in Singapore and other nationalities in SEA complain about e-commerce. Partnering with Trusted Company (a reliable 3rd party platform for consumers), we analysed 30,000 consumer reviews (especially complaints) by Singaporeans, Malaysians, Thais and Filipinos about e-commerce in SEA and compiled our findings in the attached infographic.
Among the findings were:
Singaporeans are more likely to 'yell' in reviews with capital letters as compared to Malaysians
Though Singaporeans were the most demanding in SEA, they are more likely mention they'll share their joy with friends and family as compared to others.
Refunds were most requested by Singaporeans as compared to others in SEA
Click here to download a high-res version of this infographic: https://goo.gl/P6QeFi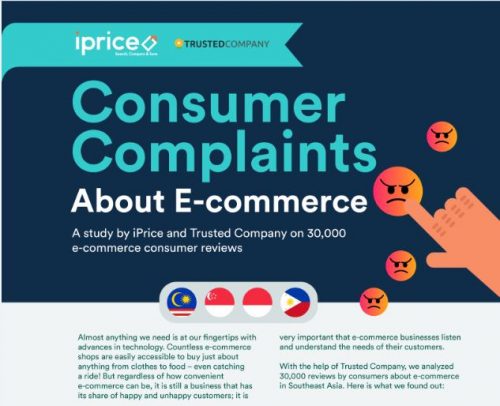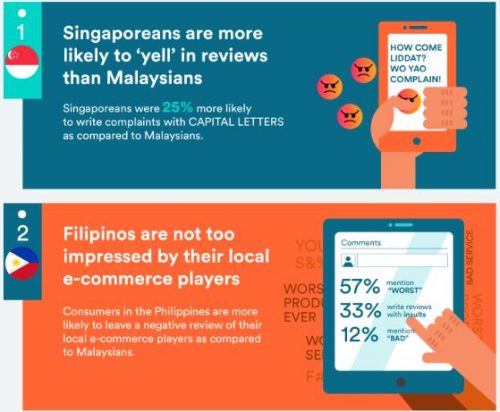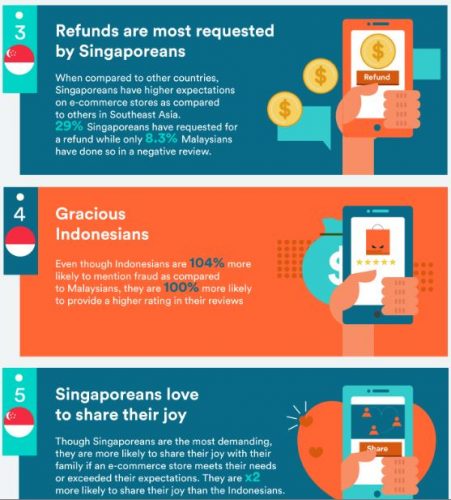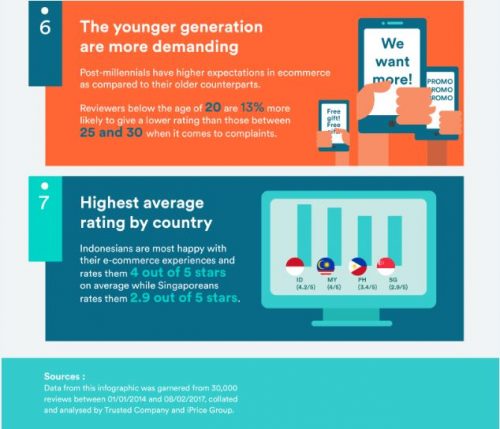 About iPrice Group
iPrice is Southeast Asia's leading Meta-Search platform, connecting consumers with hundreds of e-commerce merchants through a great shopping experience. Since October 2014, the platform has established itself as the fastest growing in its segment across seven markets: Malaysia, Indonesia, Singapore, Vietnam, Thailand, Philippines and Hong Kong.
iPrice currently operates three business lines: price comparison for electronics and health & beauty; product discovery for fashion and home & living; and coupons across all verticals.
About Trusted Company
Trusted Company is a review platform for e-commerce businesses in emerging markets like Southeast Asia and India. Motivated with the goal of educating businesses and consumers to facilitate good e-commerce practice, Trusted Company aims to be the most transparent go-to-place for business reviews. As the current state of emerging e-commerce in the Southeast Asia Region holds tremendous opportunities for solutions that tackle scam, fraud, and other types of abuse, Trusted Company strongly believes that creating trust through third-party verified reviews is the best manner to overcome these issues.