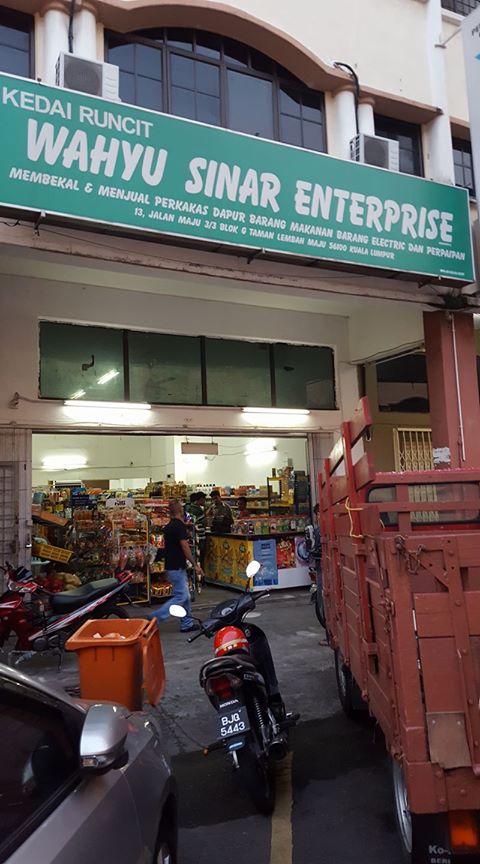 The author visited a provision shop that caters to the Bangladeshi workers living in Taman Lembah Maju on the fringe of Kuala Lumpur to find out what sort of beverages that are popular with Bangladeshi nationals staying in Malaysia.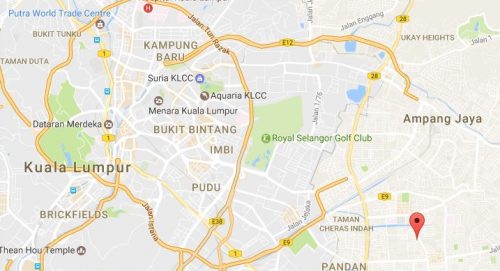 Taman Lembah Maju is on the fringe of Kuala Lumpur (image above)

Nearly 2 million legal workers – Bangladeshi 13%

Here is a background information about Bangladesh workers in Malaysia. At the end of September 2016, the country had 1.85 million foreign workers with temporary employment visit pass. This figure did not include undocumented workers. Of the total, Indonesia accounted for 40%, Nepal second with 22% and Bangladesh third with 13%.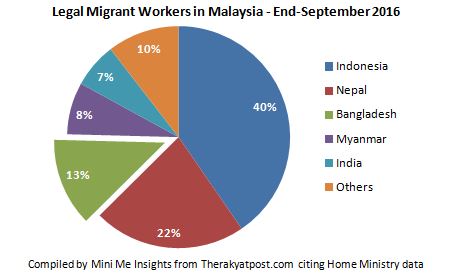 The Malaysian Employers Federation (MEF) estimated the number of documented and undocumented foreign workers at 6 million! Bangladesh workers work mainly in the labour-intensive construction, manufacturing and plantation sectors.
Nowadays in Malaysia, there are a lot of provision stores (trade license owned by Malaysian but often operated by Bangladeshi). Such sundry shop tends to stock a lot of products from the South Indian continent. The most important supplier is Pran, the Bangladesh-listed food processor, which has operations in Malaysia focusing on both migrant Bangladeshi workers and Malaysian consumers.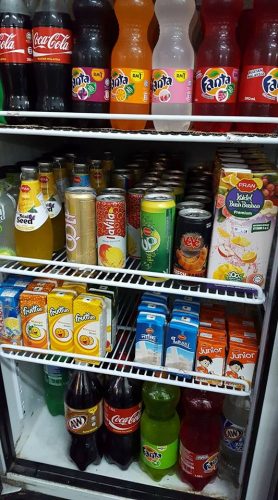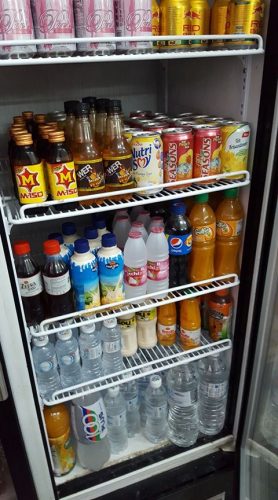 The shop sells Pran energy drink (Power), carbonated soft drinks (Up and Zeera Pani), fruit juices (Lavila mango drink, Fruitfun mango/orange, Junior juice, mixed fruit juice and litchi drink), dairy (lassi) and others (Fruitfun basil seed drink, basil seed drink and soya milk).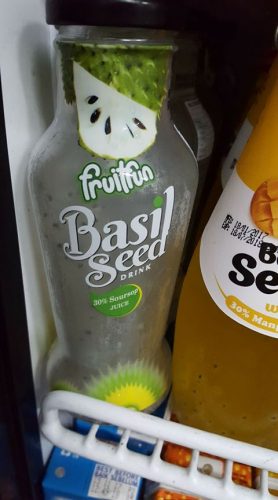 Pran does not only import from Bangladesh, it also sources beverages from suppliers in Malaysia and Vietnam to cater to the palate of the Malaysian consumers. The basil seed drinks are made by Vietnam's Nam Viet Phat Food Co Ltd for Pinnacle Foods (M) Sdn Bhd, the local unit of Pran, while the soya milk is produced by Malaysia-based Jascon Food Sdn Bhd.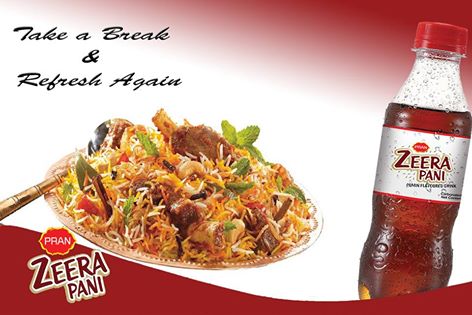 Pran has also made available the trending Zeera Pani cumin-flavoured carbonated soft drink. Cumin seeds have traditionally been noted to be of benefit to the digestive system. The drink leverages on cumin's benefit and is marketed as having the benefit of suppressing appetite, thus aiding in weight lost. The 250ml Pran Zeera Pani comes with a retail price of RM 1.00.
In India, a range of new jeera pani flavoured soft drinks were launched in 2016 and they were positioned as ethnic drink. In Bangladesh, Partex Beverage (RC Cola bottler) introduced RC Jeera Pani in 2016. RC Jeera Pani is known as a refreshing drink. Pran Zeera Pani is likely to be the only cumin flavoured beverage that stresses on the digestive benefits of cumin.
What Mini Me thinks
The substantial foreign worker population in Malaysia has opened up new business opportunities and potential cross cultural influence in terms of the food culture. However, ethnic food from Bangladesh, Nepal and Myanmar have yet to make a mark on Malaysia and are still confined within their communities.
Exporters including Pran are resorting to localise their offerings or focusing on products that have the greatest appeal among Malaysian consumers such as mango drink and spices if they want to broaden their consumer base.