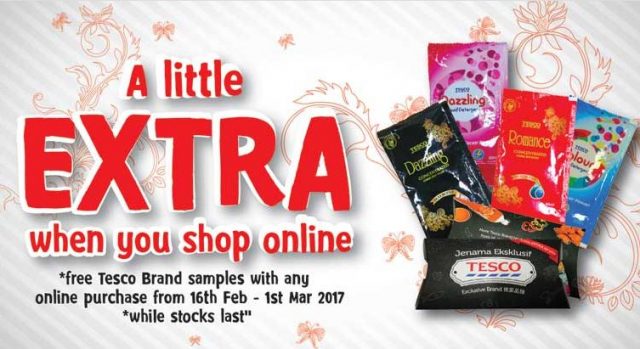 Tesco brand samples
Consumers are hesitant to try private label because of quality concern. In physical stores, retailers can do sampling activities to promote their store brands to non-users. However, in the online sphere, consumers tend to pick products they are familiar while shopping in brick-and-mortar stores, neglecting those they have no prior experience of using including own label.
In Malaysia, the UK-based hypermarket chain Tesco is expanding its private label sampling activity to its online store. It is giving out free samples of Tesco own brand for online shoppers as part of the "giving a little extra when you shop online" program. The promotion started on 16 February 2017 and will end on 1 March 2017.
Aeon uses celebrity chef to promote store brand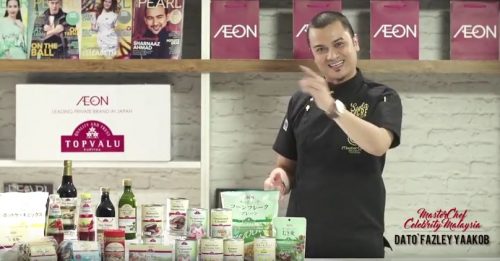 Aeon has tapped celebrity chef Datuk Ahmad Fadzli bin Yaakob or popularly known Fazley Yaakob to promote its TOPVALU private label. The program is known as "Let's learn to cook by TOPVALU products with Master Chef Celebrity Malaysia – Dato' Fazley Yaakob."
The series has a total of 8 episodes using TOPVALU as the main ingredient. The series include teaching you how to make:
Overnight Organic Oats with Mixed Fruits
Green Tea Sticky Monkey Bread
Pistachios & Lemon Olive Oil Cake
Standalone TOPVALU website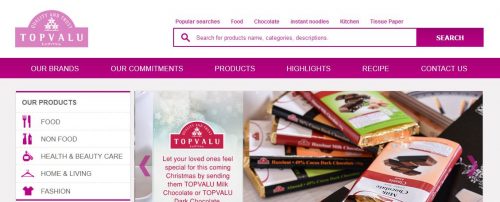 To promote its private label range, Aeon is the only grocery in the country to have a dedicated website and Facebook for its store brand. The online media allows Aeon to share product information and recipes.

During the recent Chinese New Year 2017, TOPVALU provided recommendations on how to use its products to celebrate the new year.
Aeon also runs surveys to gauge consumer interest and behaviour towards certain categories like yoghurt.

What Mini Me thinks
Grocers are employing unique marketing approaches including using celebrity chef and sample giveaways to encourage consumers to embrace store brands to boost their private label share of revenue.