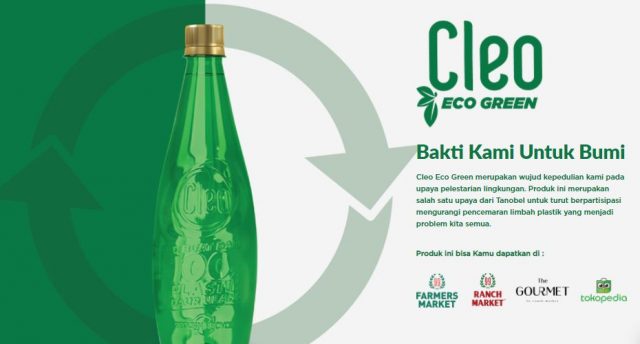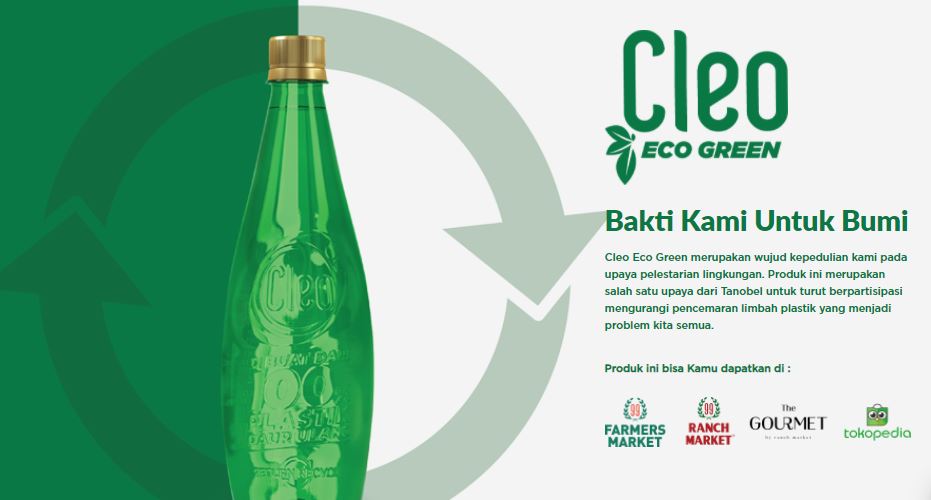 PT Sariguna Primatirta Tbk, the maker of Cleo pure water, has launched Cleo Ecogreen to help tackle the mounting plastic waste issue in Indonesia.
Each Cleo Ecogreen is made from 100% rPET and is produced in partnership with SOKA, a maker of rPET. Cleo Ecogreen is available at 99 Ranch Market, 99 Farmers Market, The Gourmet and Tokopedia.
The company has placed Cleo EcoBin for consumers to return and recycle their used bottles with a chance to win attractive prizes. Cleo EcoBin is located at Ranch Market Galaxy Mall Surabaya, Ranch Market Basuki Rahmat Surabaya and Ranch Market Malang. All plastic bottles are accepted at Cleo EcoBin.

We expect to see a stronger push by bottled water makers in Indonesia to adopt a more sustainable packaging option whether it is carton, rPET or glass bottle going forward.