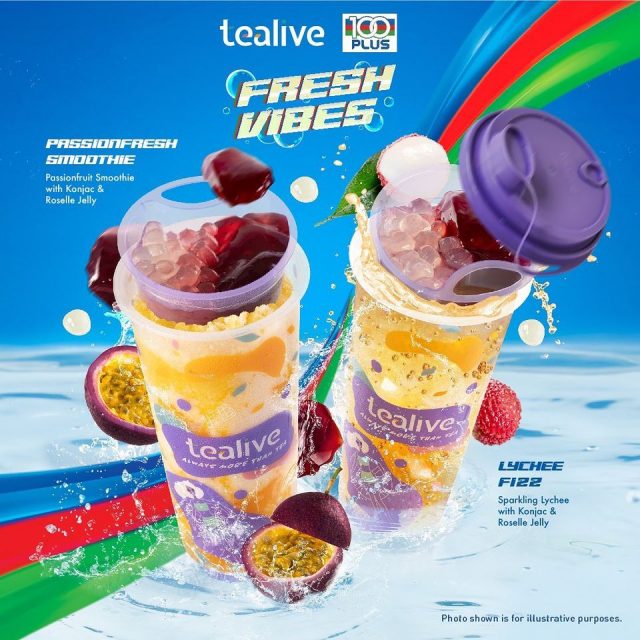 Tealive has teamed up with F&N's 100PLUS to launch a drink infused with energising fizziness of 100PLUS and packed with the fruity goodness from Tealive. Consumers can get their hydration boost with #FRESHVIBES.
The range comprises:
Passionfresh Smoothie – Passionfruit smoothie with konjac and roselle jelly
Lychee Fizz – Sparkling lychee with konjac and roselle jelly
Tealife's latest co-branded drink with F&N is interesting as it involves partnering with a leading name in the food and drink scene in Malaysia. This would pave the way for potential collaboration with other F&N products including condensed milk to create a truly Malaysian teh tarik drink.