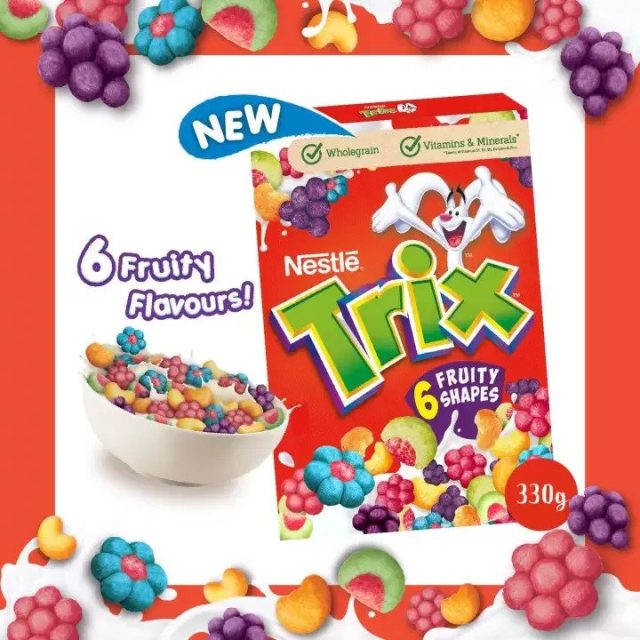 The all-NEW Nestlé TRIX Cereal is back in Malaysia. According to available information, it appears Nestlé discontinued TRIX Cereal in Malaysia in the early 2010s with fans back then requesting Nestlé to bring back TRIX Cereal into the market. TRIX Fruit Flavoured Corn Puffs Breakfast Cereal is back to make breakfast even more fun and fruity.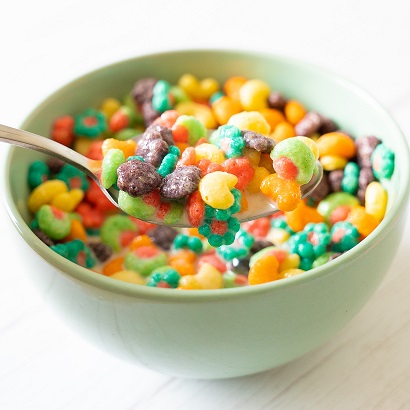 "These fruit flavoured puffs are made with whole grain and is fortified with 12 vitamins and minerals. TRIX Cereal is a great way of getting your little one to look forward to breakfast time. They are engaged by the different fruity flavours and shapes. One pack of Trix has Rasberry Red, Lemony Lemon, Orangey Orange, Wildberry Blue, Grapity Purple and Watermelon."
The key to TRIX Cereal's appeal is the colourful flavours and shapes plus the health benefits of vitamins and minerals such as calcium, zinc and B group of vitamins. The cereal has at least 10 grams of whole grain per serving (at least 48 grams recommended daily).
TRIX Cereal is free from high fructose corn syrup.