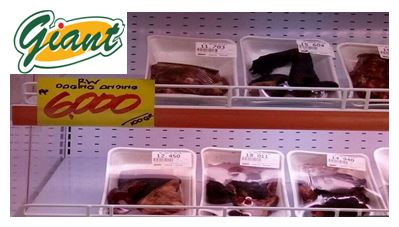 The Giant supermarket in Manado capital city of the North Sulawesi province of Indonesia has announced on 17 March 2017 that it is no longer selling dog meat (daging RW). This follows negative reaction from the public especially from dog lovers after the story about the supermarket selling dog meat became viral on social media.
Catering to local dietary habits
What Giant Ekstra Manado AA Maramis was doing before that was actually catering to the local dietary practice. In Manado, dog meat is considered a delicacy by the Minahasan people. In the marketplaces in Tomohon and Tondano, various exotic meats are sold openly including dog, rat, bat, monkey and wild boar. The author has seen this with his own eyes during a visit to the Tomohon market few years ago.
Eating dog meat is considered cruel, barbaric
Even though some cultures allow dog meat to be consumed but with the rise of ethical consumerism and the growth of pet ownership in Asian countries, eating dog is now considered cruel and barbaric.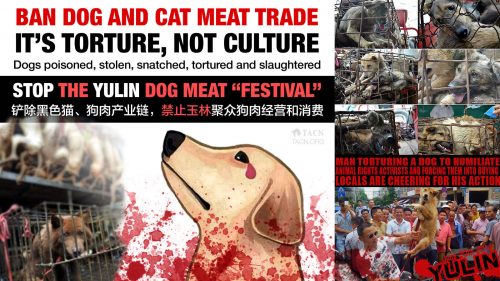 In China, the Yulin (玉林) dog meat festival in southern China's Guangxi autonomous region has been in the centre of widespread criticism by both the local and international communities. This practice continues despite criticism. The leading supermarkets in Yulin do not selling dog meat in the store as this can easily lead to bad reputation.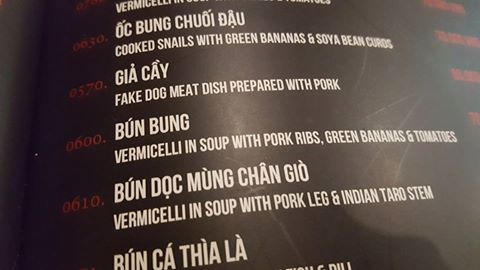 Dog meat is also consumed in Vietnam especially in the northern provinces. Young people are increasingly shunning dog meat because it is uncivilised and there are many substitute to dog meat. With rising dog ownership in Vietnam, more people are now keeping dogs as pet rather than consuming them. In modern restaurants, you still can enjoy dog meat but this will be the fake dog meat dish prepared with pork.
What Mini Me thinks
Grocery stores are known to sell foodstuff customised for the local population and this would include selling things like selling live turtles in supermarkets in China. Tesco in China ended the sale of live turtles in 2015 following complaints by animal welfare campaigners. The retailer has been selling live turtles for the past eight years.
With the rise of ethical consumerism, grocery chains need to review their products to ensure they sell do not products that would offend the sensitivities of consumers. This would include religious sensitivity.