Vinamilk deepens international push
Vinamilk is deepening its presence in Southeast Asia. The Vietnam's largest dairy company has already exported to 43 countries including the US with export revenue reaching USD 250 million to USD 270 million. In 2015, Vinamilk posted a 14% year-on-year gain in revenue to USD 1.7 billion.
Vinamilk enters Malaysia
Having exported its yoghurt to Thailand in 2016, Vinamilk has now entered Malaysia in the first quarter of 2017 through DS Borneo Trading Sdn Bhd. DS Borneo is a food & beverage brand grower, importer and exporter.
The Vinamilk yoghurt is available at Giant supermarket.
Vinamilk priced at a premium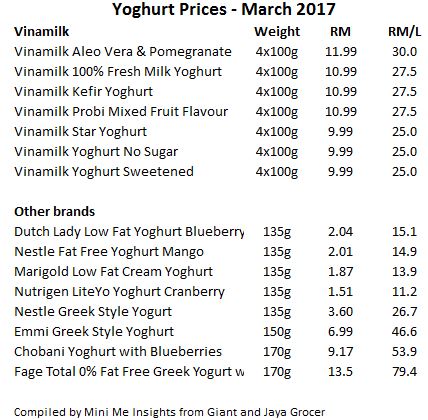 In Vietnam, the price of Vinamilk yoghurt ranges from RM 0.88 to RM 1.15 per 100g, which is comparable to Nutrigen LiteYo in Malaysia.
Kefir will be the most interesting product as one can hardly find packaged kefir in the local market.