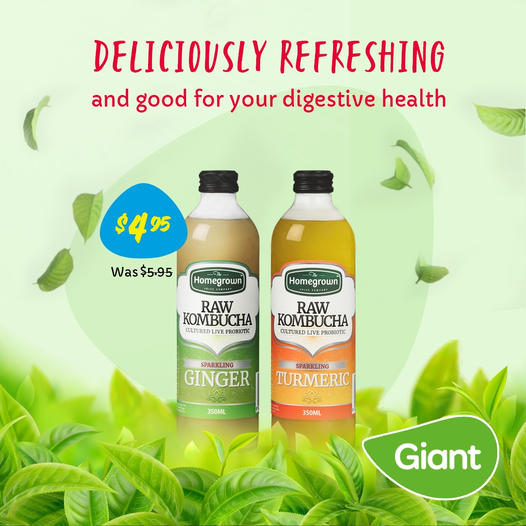 DFI Retail Group, which runs Giant supermarket in Singapore, has made available kombucha from New Zealand's The Homegrown Juice Company. The Homegrown Kombucha comprises Raw Kombucha Turmeric (350ml) and Raw Kombucha Ginger (350ml) priced at SGD 5.95 each.
The Homegrown Juice Company's products in Singapore comprise the following items:


Other products under the Homegrown series include immunity shots, juices and fruit smoothies.