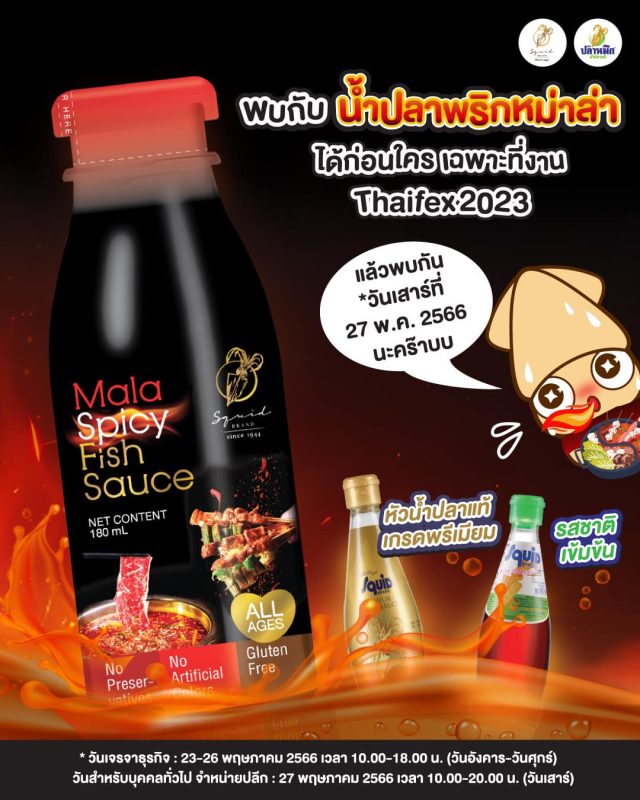 Thai Fishsauce Factory, the owner of the Squid brand, has unveiled two new fish sauce products at THAIFEX Anuga Asia 2023. The latest fish sauces are Mala Spicy Fish Sauce and Truffle Fish Sauce.
Mala Spicy Fish Sauce is a combination of Thai and Chinese cuisines. The first press fish sauce is perfect for BBQ stir-fry, hot pot and dipping. It is free from gluten, colours and preservatives.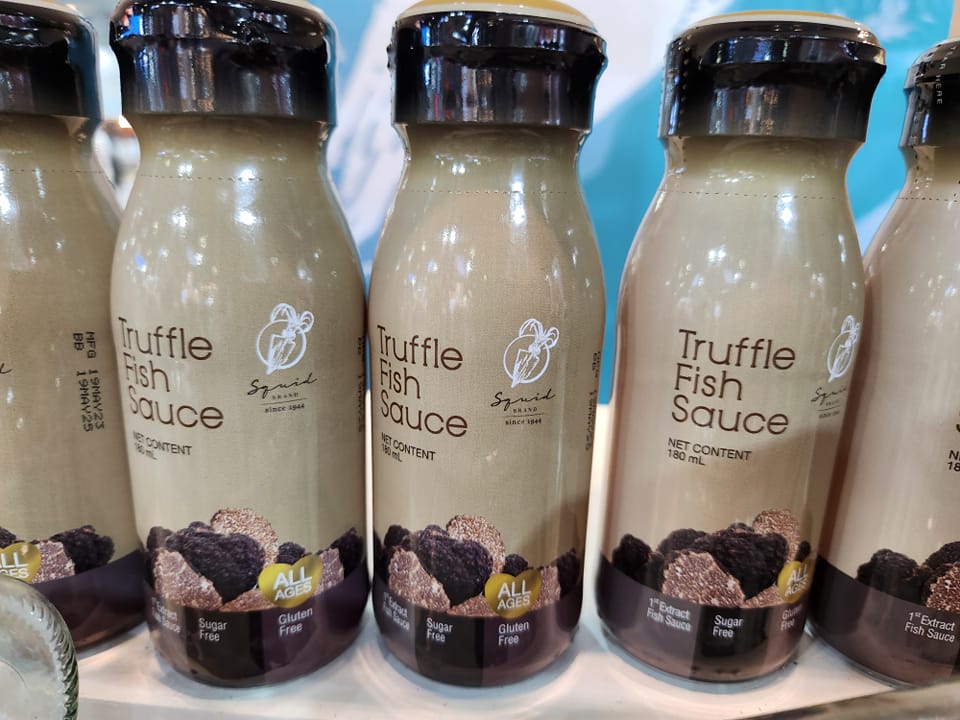 Truffle Fish Sauce elevates traditional fish sauce with the luxurious taste of black truffles. The fish sauce is suitable for both Asian and Western dishes, perfect for a stir-fry, pasta or as part of dressing. It is free from gluten, sugar, colours, preservatives and MSG. This innovation shows the growing localisation of the truffle flavour.
Thai Fishsauce Factory has a range of personalised healthy fish sauces including Vegan Fish Sauce, Premium Fish Sauce with Himalayan Salt, Mild Fish Sauce for Kids and Mild Fish Sauces for Silver Ages. It also has Plara Paradise. Plara is an indispensable ingredient and flavour enhancer in Northeastern Thai cuisine.