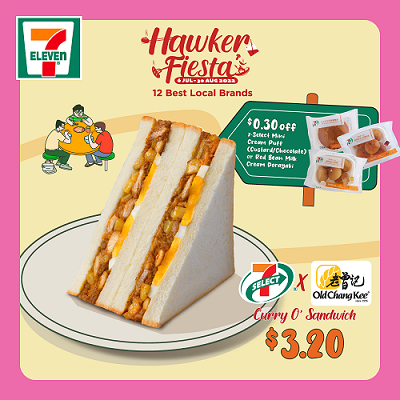 7-Eleven Singapore has partnered with Old Chang Kee to unveil the new 7-Select x Old Chang Kee Curry'O Sandwiches. The latest treat is created with fluffy white bread, filled with fragrant ingredients and tantalising curry spices. You can now get a taste of this nostalgic and traditional Singapore treat anytime at 7-Eleven.
The new 7-Select x Old Chang Kee Curry'O Sandwiches is first in the 7-Eleven Hawker Fiesta Series featuring local 12 partners.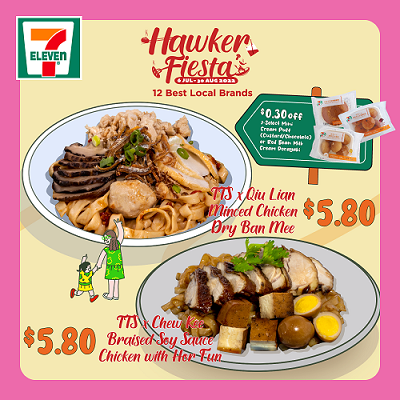 7-SELECT x Old Chang Kee Curry O' Sandwich
7-SELECT Thunder Tea Onigiri
7-SELECT Satay Chicken Burger
Famous Eunos Minced Chicken Noodle Soup
Terry Katong Laksa
TTS x Qiu Lian Minced Chicken Dry Ban Mee
TTS x Chew Kee Braised Soy Sauce Chicken with Hor Fun
Lao Chao Zhou Satay Bee Hoon
Legend Scissors Cut Curry Chicken Cutlet Rice with Cabbage and Egg
Andes by Astons Chargrilled Chicken with Mac & Cheese
Celebrity Chef Arifin's Tandoori Chicken with Tomato Basmati Rice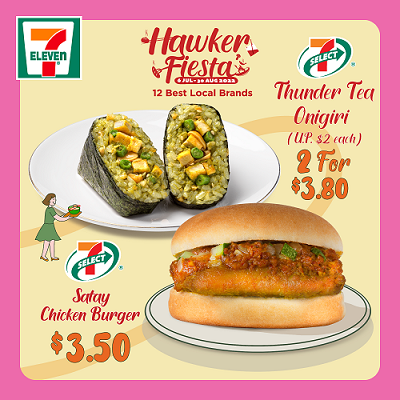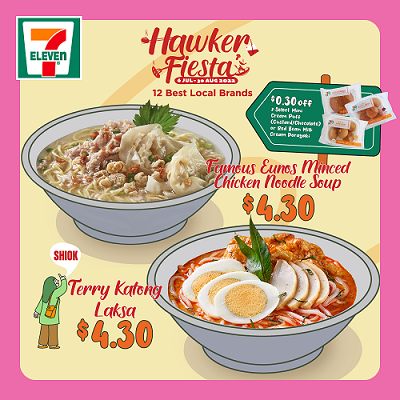 The 7-Eleven partnership with iconic Singapore street foods has also created a new range of fusion foods with Thunder Tea Onigiri being one of the biggest surprises.
The 7-Eleven Hawker Series celebrates the local Singapore food culture and serves to deepen consumer association of 7-Eleven as the place for authentic Singapore fares.