Kopi Kenangan in Indonesia has collaborated with Karafuru to launch a limited edition range of Kopi Kenangan RTD coffee. There are 8 designs depicting 8 modern heroes in a series drawn by illustrator/visual artist WD Willy. He is the artist behind the characters in NFT Karafuru formed by Museum of Toys, Urban Sneaker Society, and WD Willy.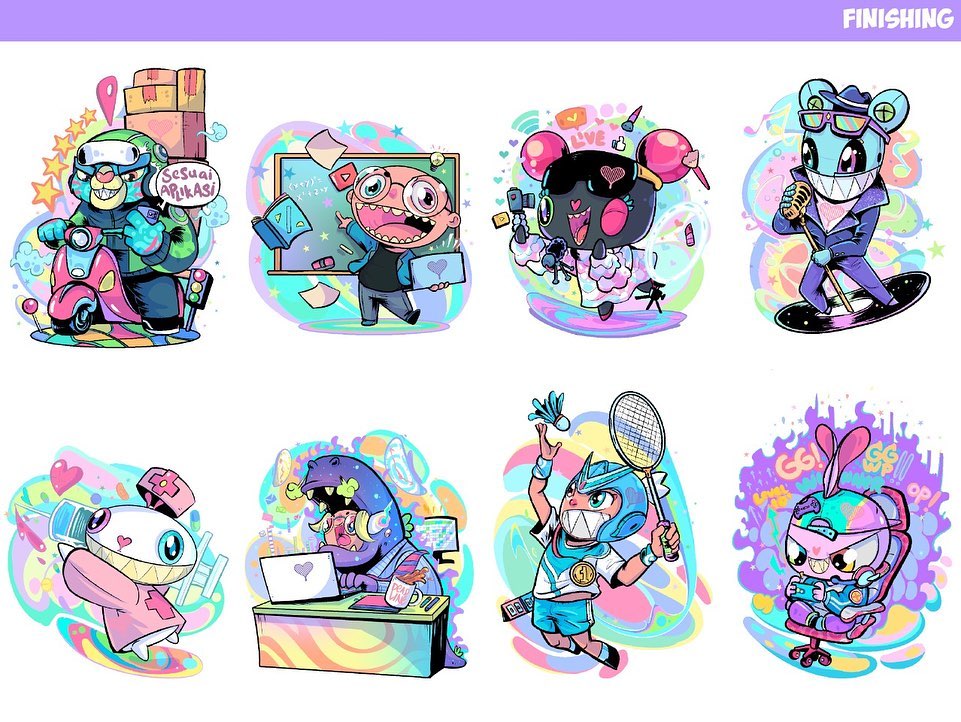 The limited edition range appreciates all the modern-day heroes including delivery person, badminton player and medical personel as part of a series that celebrate Indonesia's Independence Day.
Kopi Kenangan RTD with NFC characters strengthen the RTD coffee's bond with young consumers who are the key consumers of Kopi Kenangan RTD.