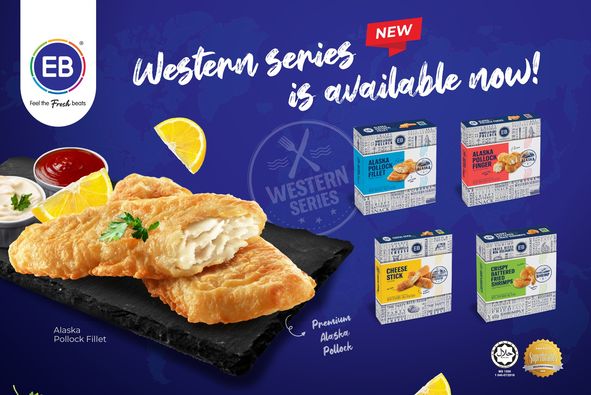 EB Frozen Food Malaysia has unveiled its latest Western Series for consumers to enjoy seafood in the comfort of their homes. The new range is said to be 'always wild, never farm' and comprises the following items:
Alaska Pollock Fillet (350g)
Alaska Pollock Finger (270g)
Cheese Stick (280g)
Crispy Battered Fried Shrimps (300g)
These seafood products can be deep fried, oven baked or air fried.
Click here to purchase from the EB Frozen Food's official store on Shopee Malaysia.