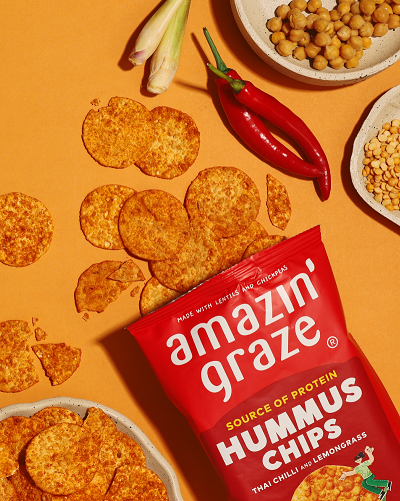 Amazin' Graze, which sells health foods such as granolas, nut mixes and nut butters, has unveiled its latest Hummus Chips. The new range is made with lentils and chickpeas and comes in 3 flavours – Lightly Salted with Sea Salt, Sweet Tomato and Basil, and Thai Chilli Lemongrass. The snacks are free from trans fat and added refined sugar.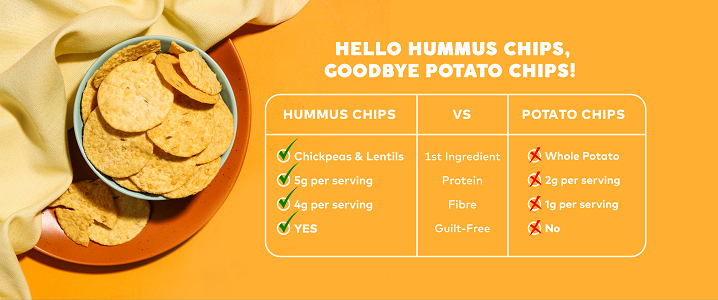 Malaysian consumers are becoming more aware about the health benefits of hummus. Hummus usually comes in the form of a dip but now Amazin' Graze has turned it into a snackable form.
Amazin' Graze is also celebrating its 7 amazin' years of #eatingbettertogether. The seven categories of products include ganolas, nut mixes, nut butters, brownie chips and plant-based protein.
Click here to purchase Amazin' Graze products on Shopee Malaysia.