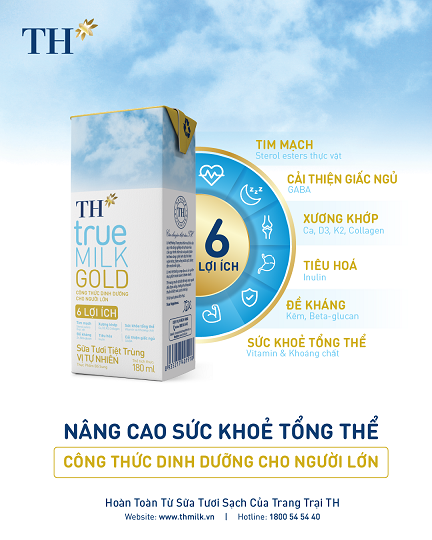 TH Group has introduced a new UHT milk for seniors. TH true MILK GOLD (180ml) is low in lactose, has added fibre, low in fat and with no added sugar. The milk contains sterol esters for heart health, GABA to promote sleep, calcium, D3, K2 and collagen bone health and inulin for digestive health as well as beta glucan.
Two boxes of TH true MILK GOLD per day meets more than 50% of the needs of many essential nutrients for Vietnamese elderly aged 50-60 years old.
Compared to powdered milk, this UHT milk makes it more convenient for seniors to receive the essential nutrients in a portable and convenient liquid format.