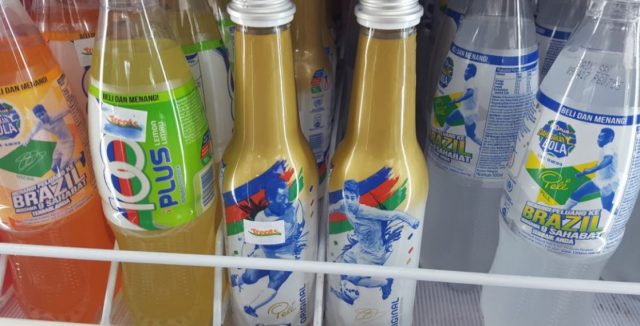 F&N appears to have over estimated the demand for its limited-edition glass bottle 100 Plus featuring pictures of Brazilian football legend Pele and current Brazil star, Oscar. According to F&N Beverages Sales Manager Chen Vong Fui  while speaking to The Star in April 2016, these bottles would only be available for two months from April to May 2016.
Still available in July 2016
At the time of writing on 12 July 2016, the limited-edition 100 Plus in glass bottles can still be easily found in hypermarkets, supermarkets and 7-Eleven convenience store.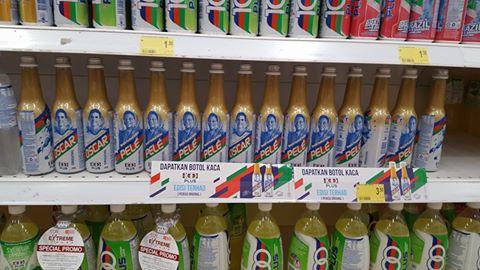 At Aeon Big Ampang, the limited-edition 100 Plus was selling for RM 3.50, while at 7-Eleven, the same product is on promotion at RM 2.70, a clear sign that it is trying to clear the inventory.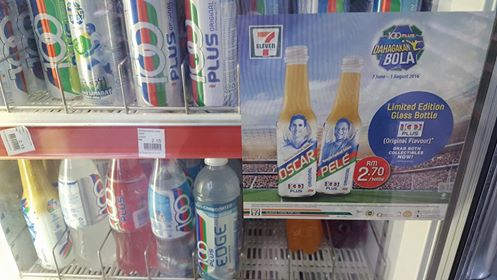 First time 100 Plus in glass bottle
The limited-edition 100 Plus in bottle is worth collecting as it is the first time the company is introducing it in glass bottle in 33 years.
Beyond the reach of ordinary consumers
However, after most of the collectors have bought the limited-edition bottles, the remaining glass bottle does not have the mass market appeal as they are expensive. As a result, F&N is finding it hard to clear the remaining stock and that is why we are still seeing the expensive glass bottles on store shelves.
Updated: Destocking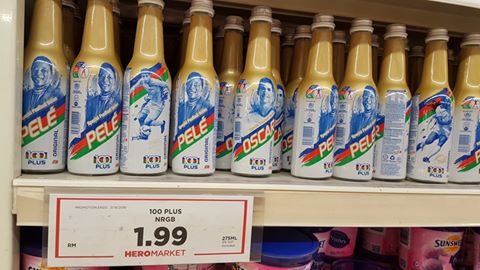 Selling at RM 1.99 at Hero Supermarket as of 24 July 2016.