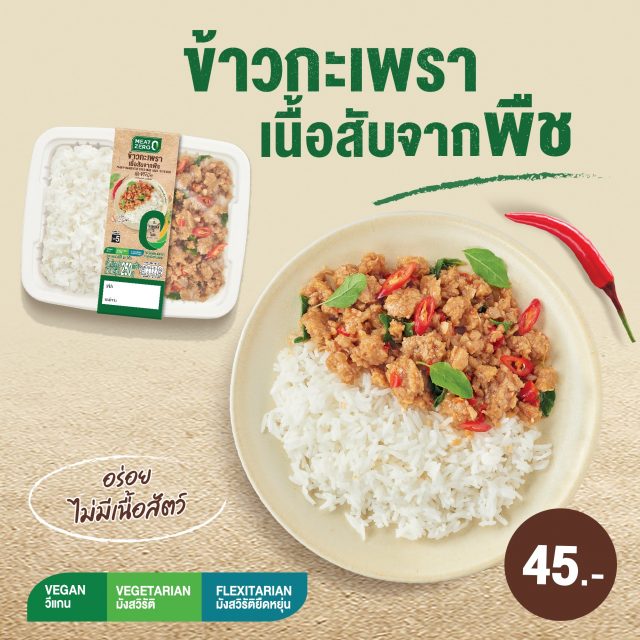 CPF's new plant-based "Meat Zero" is available as ready-to-eat food, with popular menus like plant-based bologna sausage, pork burger, rice with stir-fried meat with basil and spaghetti with chopped meat.
The rice with stir-fried plant-based meat is for vegans, vegetarians and flexitarians, while the rest are suitable for vegetarians and flexitarians.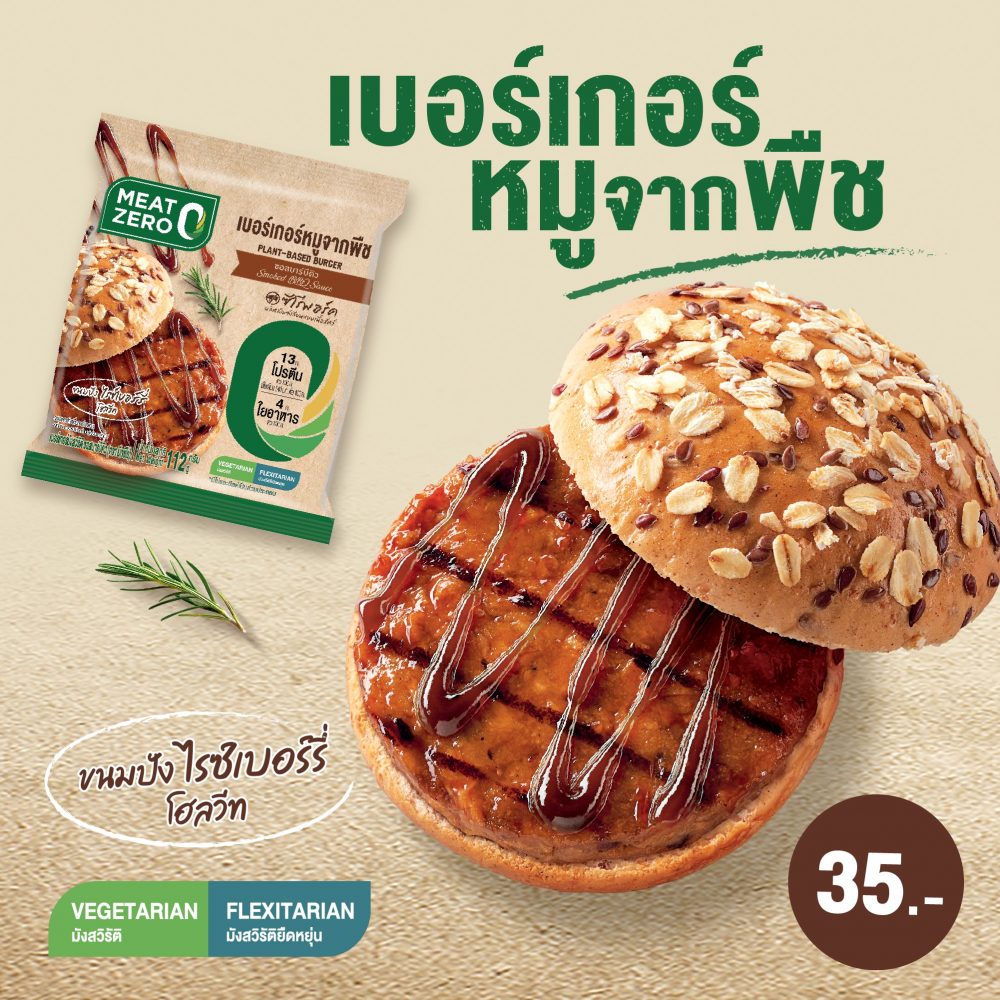 The meals are priced at THB 35 to THB 45 at 7-Eleven outlets in Thailand.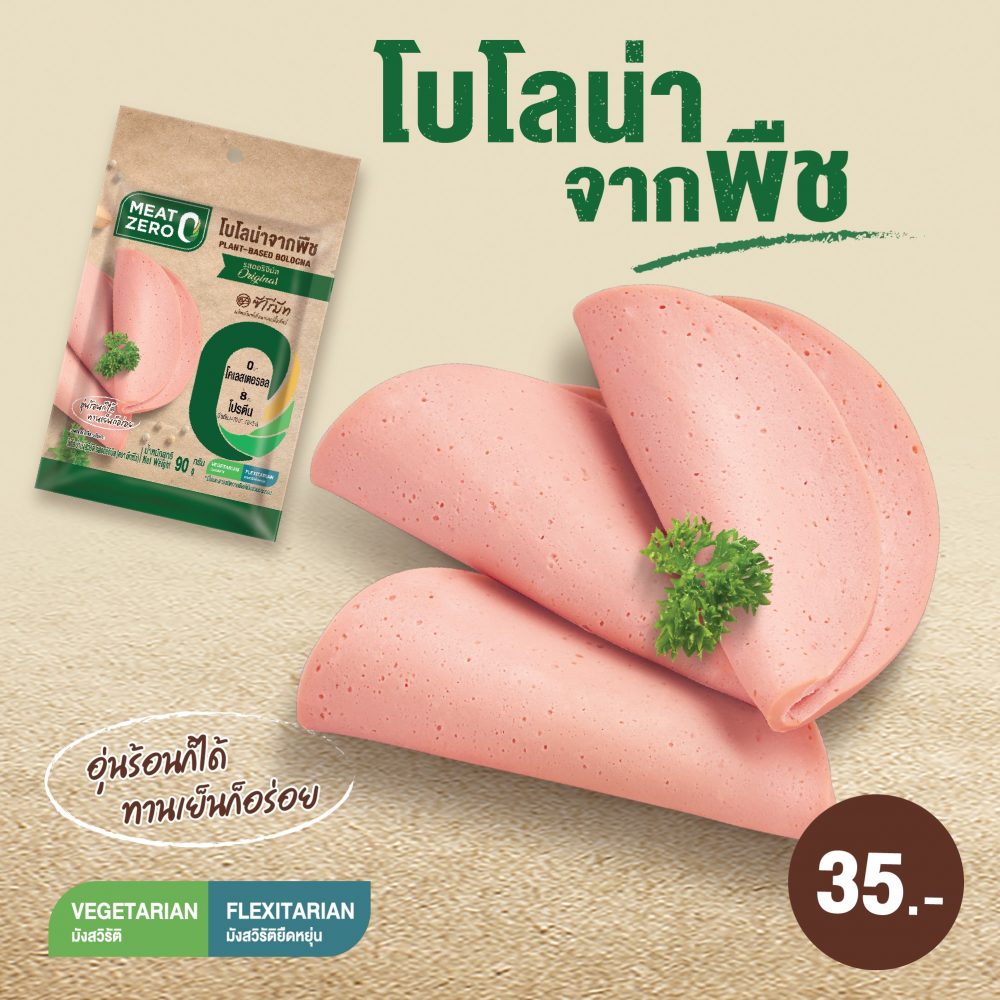 Having Meat Zero in ready-to-eat format will help to build awareness and make plant-based meat more accessible to ordinary consumers.
In Singapore, Impossible Meat has started selling Impossible Deluxe Burger through 7-Eleven.